If someone could buy a SIM card in Malta and pay cheaper Maltese rates using their mobile phone in Britain, why would they subscribe to a British operator?
The business models of mobile network operators mean they purchase spectrum—the stuff that allows them to run their services—at different (and often very high) prices in different countries. Officials at the European Commission have for years been talking up a EU-wide roaming agreement that allows Europeans to freely use their mobile phones no matter where they are but mobile network operators have fought tooth-and-nail against any such legislation.
It may be good for consumers, they say, but it would be catastrophic for their business. Only if the sale of spectrum is harmonized across the EU would this make sense.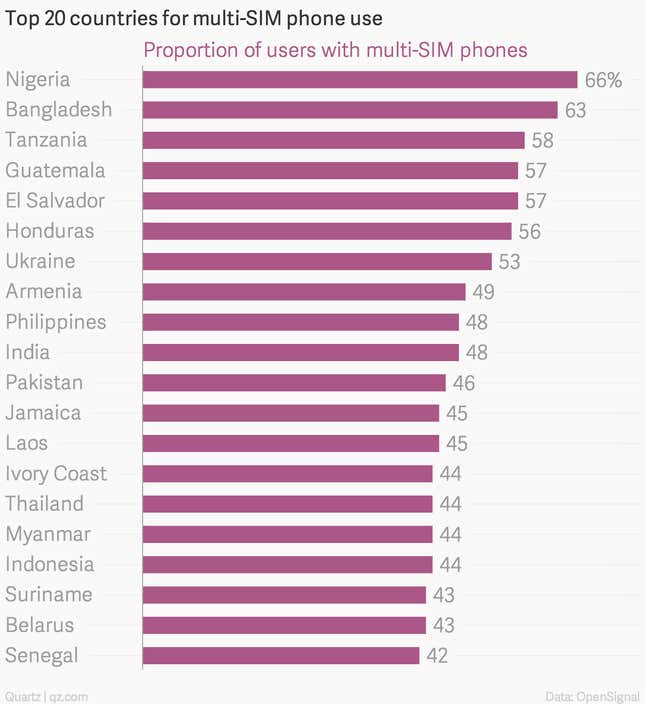 Regulators in Belgium and Luxembourg, two tiny Western European countries with a lot of cross-border traffic, including regular commuters, have found a novel solution, reports Politico, that allows mobile phone users to avoid roaming charges while not attacking the business models of mobile operators.
The big idea is to put a number for both countries on the same SIM card. So when Luxembourger Jean-Claude Juncker, for example, is home in Luxembourg, he can use and be billed by his local operator but when he is busy running the European Commission in Brussels, his Belgian operator can reap the rewards. This is a workaround—what tech types call a "hack"—but instituted on a international scale—an elegant, if temporary, solution to the bedevilling problem of cross-border communication in Europe. But Belgium and Luxembourg are hoping to rope in the Netherlands and Germany, too.
For Europeans who don't live in Belgium or Luxembourg, they could still cobble together a similar workaround on their own using dual-SIM phones. Phones with two SIM slots are popular in the developing world, where people use them to save money through a sort of mobile arbitrage—one for calling, another for data, depending on which is cheaper.