If you've ever wondered where your lost airline baggage in the US ended up, there's a good chance it's Alabama. More precisely, the Unclaimed Baggage Center, a retail store filled with treasures from unfortunate travelers' misplaced bags.
For decades the operation has been quietly buying up the unclaimed checked bags and carry-on items that airlines find themselves holding for more than 90 days, after which they legally become airline property. The sprawling store in the small town of Scottsboro, Alabama—spanning the length of a city block, with a retail floor measuring 40,000 square feet—stocks some 6,000 items daily, 85% of which come from lost luggage. The remainder comes from the unclaimed cargo the company also buys up.
You might think that, for such a big store to remain full, there must be an epidemic of lost luggage, but actually just 0.5% of all bags don't make their way to the baggage carousel, according to the store's website, and a large portion of those are reunited with their owners. (Airlines are also getting better at not losing it in the first place.) The airlines pay out passengers' claims for any bags permanently lost—then sell unidentified pieces to the Unclaimed Baggage Center.
There's so much air travel that getting even a fraction of a percent of all the bags airlines transport is enough to fill the giant store. Last year, for example, 850 million passengers traveled to and from US airports. Unclaimed Baggage Center sends its trucks all over the country, picking up orphaned bags.
The company started in 1970 when its founder, Doyle Owens, borrowed a pick-up truck and paid $300 for his first load of unclaimed baggage, which he sold from card tables in a rented house. Now Unclaimed Baggage Center dominates the market, with no competitors. "We have exclusive contracts with domestic carriers in the US," Brenda Cantrell, the company's brand ambassador, tells Quartz.
Unclaimed Baggage Center won't disclose how much it pays for a bag, or the names of the airlines it works with, and none of the airlines Quartz reached out to for comment would confirm whether they sell to the company. (We will update with any new information.) It does say it buys all of the leftover baggage its vendor airlines have, but that the airlines still lose money on the deal because they expend so much time and money trying to reunite the bags with their owners.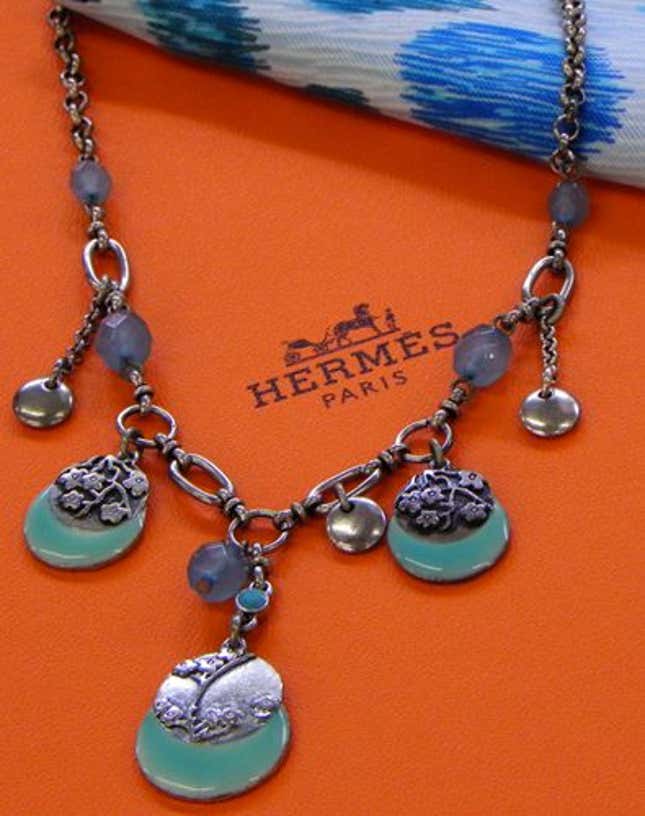 Like the hopefuls on the American reality TV show Storage Wars, Unclaimed Baggage Center purchases everything without seeing it beforehand, so its stocking process is a bit of a gamble. But the risk seems to keep paying off in the form of electronics, jewelry, sporting goods, home items, and lots and lots of clothes. It donates, discards, or recycles what it doesn't want, then sorts, prices, and sells the rest.
Clothes make up about 60% of the store, since that's what people pack most for their travels. Everything is washed or dry cleaned before it's put on the floor—Unclaimed Baggage Center is actually one of the largest laundry and dry cleaning facilities in Alabama.
The company gets the ordinary, such as t-shirts and jeans, as well as rare high-end pieces. "We had some Versace runway dresses," Cantrell says. "You could tell they were one-of-a-kind, probably for a runway show, for fittings—something like that."
The store also gets an unusual number of kilts, and a troubling profusion of bridal wear.
"I would probably say wedding dresses are at the top of the list when you talk about unique apparel items," Cantrell says. "We don't know if they were on their way to the wedding or after the wedding." Neither option sounds ideal.
If you're shopping for something less formal, don't worry. They have that, too.