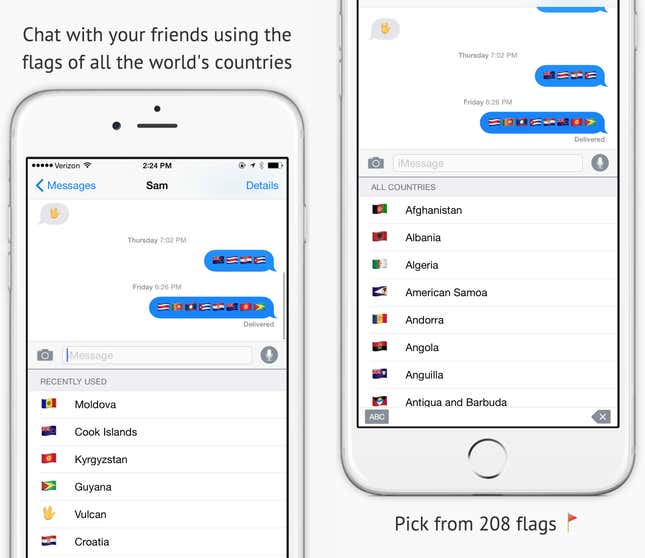 There are about 200 countries on earth, each with its own flag—and corresponding emoji. Now, with our new custom iPhone keyboard, the whole world can wave its emoji flags proudly.
.
Apple recently added support for nearly all flags, but its emoji keyboard only includes 40 of them. Our new keyboard includes all 208 emoji flags, labeled by country. Greece, Ethiopia, Papua New Guinea, and the rest of the world now have the emoji they deserve.
The app is called Flags, and you can use it for texting, celebrating, or just studying all the world's national symbols. The flags are listed in alphabetical order. As you use the keyboard, recent flags will appear at the top. Oh, and we included one symbol from an extraterrestrial planet that also doesn't appear on the standard emoji keyboard. 🖖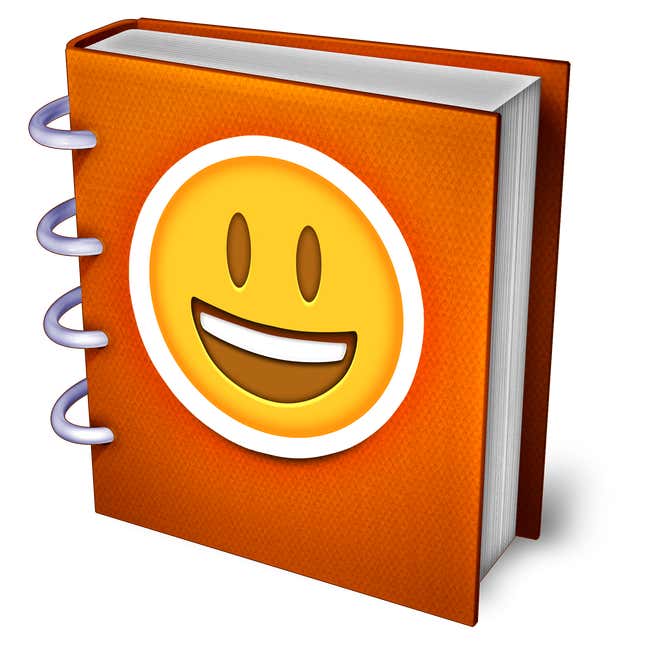 To create this app, we partnered with Emojipedia, the world's leading authority on emoji. Seriously, there is no question about emoji that cannot be answered by Emojipedia. See its full list of emoji flags for more information.
Note that you need iOS 8.3, the latest version, in order to download the app, and your friends will need the latest version of iOS or Android in order to view most of the flags. That's just life on the cutting edge of emoji. 😉 Also, we didn't wade into any debates over national sovereignty: Every flag that's supported by Apple in iOS 8.3 is included, regardless of what the United Nations says.
This is Quartz's first native app, but probably not our last. We've been working on a more, uhh, full-fledged app, as well. In the meantime, we hope you enjoy this one and share with your friends around the world.
.