The Facebook-owned virtual reality company Oculus today showed off a streamlined version of its gaming headset, Rift, that will be available to consumers in the first quarter of 2016.
Oculus first excited the gaming world three years ago when it launched a Kickstarter campaign to finance the development of its headset. It easily blew past its $250,000 crowdfunding goal and ended up raising $2.4 million. Then in 2014, Facebook acquired the startup for $2 billion, based on CEO Mark Zuckerberg's belief that virtual reality will represent the next major computing platform.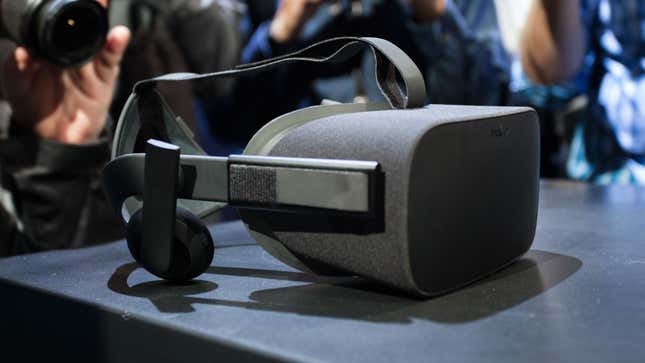 "Oculus Rift is going to deliver the magic of presence," Oculus CEO Brendan Iribe said today at a press event in San Francisco. "This isn't science fiction. This is reality, and it's happening today."
Oculus has yet to reveal the cost of Rift, but Iribe said it will be at an "affordable price." As part of a partnership with Xbox, Oculus Rift will ship with a wireless Xbox One controller and be able to stream Xbox One games.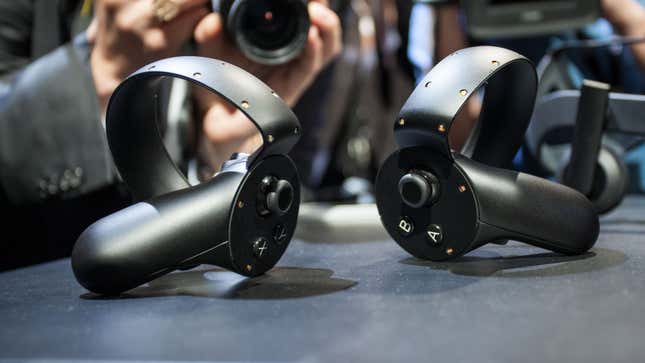 The company also introduced new handheld sensors called Oculus Touch.
"One of the first things people do [when they put on Rift] is they reach out to this virtual world," said Oculus founder Palmer Luckey. Touch will be able to recognize hand gestures, such as waving or pointing, and enable people to hold and interact with virtual objects, such as a gun in a shooting game. It will be sold separately and available shortly after Rift launches.
Revealed ahead of the E3 gaming conference in Los Angeles next week, the new headset has been slimmed down and wrapped in fabric so it's more comfortable for people to hold and wear. The company says it has also improved eye tracking so the experience is less jarring and nauseating for wearers.
"Really, for the first time it feels like a consumer product," Iribe said. But while Oculus is finally getting ready to ship its first consumer product, it's still far from achieving Zuckerberg's vision of becoming a mainstream computing platform. "I think that's going to realistically take a while," Iribe tells Quartz. "I do absolutely think that will happen, but it will just take time."
For now, the focus is clearly on gamers, as evidenced by the debut of Oculus Touch and the preview of upcoming titles for the headset.
The adoption of Rift among gamers—and eventually everyday consumers—will hinge on a few factors: price, experience, and especially developers producing content. "Developers need years with an input device," says Iribe. "They just do, to make compelling content."