In the classic 1984 song, "Dancing in the Dark," Bruce Springsteen told the world that he wanted to change "his clothes, his hair, his face." Now, a new 3D printing company lets people (like Bruce) who want to change their appearance see what they would look like post-surgery, without ever lifting a scalpel.
MirrorMe3D, founded by New York plastic surgeon Carrie Stern, takes 3D scans of faces—and other parts of the human anatomy people like to augment—and prints them out in varying sizes. Doctors can use these models to show patients how surgery could alter their appearance.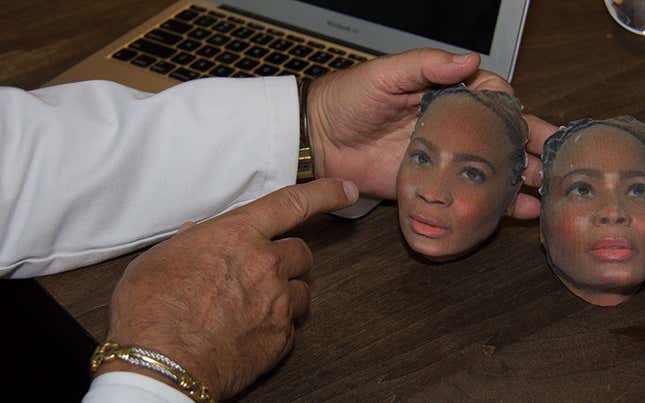 Stern told Quartz she started the company after realizing the value of 3D printing while training to become a doctor. Many plastic surgeons, she noted, already have 3D scanners in their office. Now they can use MirrorMe to make it easier for people to understand how their bodies will be actually changing. "Patients are not good at understanding 3D simulations on a computer screen," Stern said.
Most surgeons will take photos of their best work to show to prospective clients. MirrorMe3D takes showmanship to the next level.  "MirrorMe3D will put an exact replica of you in your hands," the website boasts.
While Stern acknowledges that some people have been "a little taken aback" by the miniature—and even life-sized—heads, she said there has been a "tremendous response from surgeons and patients."
The printouts range from $60 for a small bust to $300 for a life-size one. Stern also said that it's not just prospective plastic surgery patients that are buying the busts. Much like the Greeks and Romans before us, some people can't resist the opportunity to own a life-size version of their visage. Stern said that people have even requested busts of themselves as gifts for spouses or friends.
"It's definitely eye-catching," Stern said.