Tesla, always on the hunt to drive up its share price, achieved a big bump yesterday and today by showcasing a significant personnel acquisition—a five-year contract with Canadian battery impresario Jeff Dahn.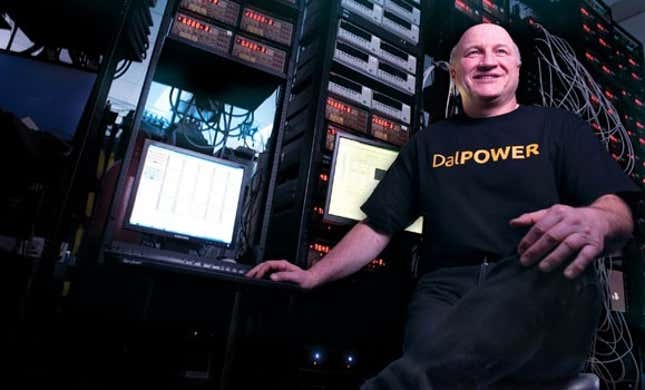 Dahn is one of the most innovative researchers in batteries, and his defection from a long-standing collaboration with 3M is important.
But until this week, Tesla—which usually never misses a chance to trot out CEO Elon Musk to announce a new product tweak or rollout—had been uncharacteristically quiet about the arrangement. When Quartz reported it six weeks ago, a company spokesperson declined to comment. Dahn did, too.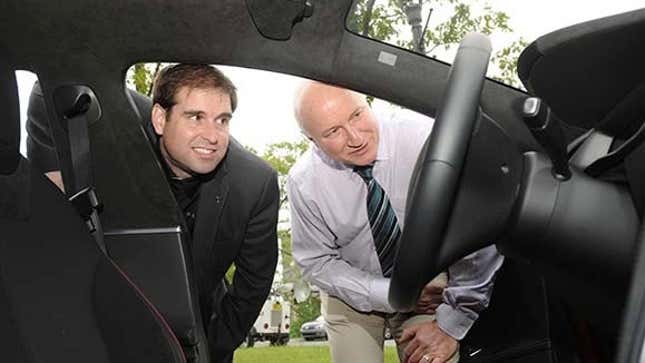 But on June 16, both parties started talking. Tesla chief technology officer JB Straubel went to Halifax, Nova Scotia, along with a Tesla Model S, to announce the partnership on the campus of Dalhousie University, where Dahn does his research. Tesla also reached out to the Wall Street Journal, and when coverage of the partnership appeared in the paper and later Fortune magazine, Tesla's share price began climbing. The stock rose 3% yesterday (June 17) to a nine-month high of $260.41. It is up again today by almost another percentage point.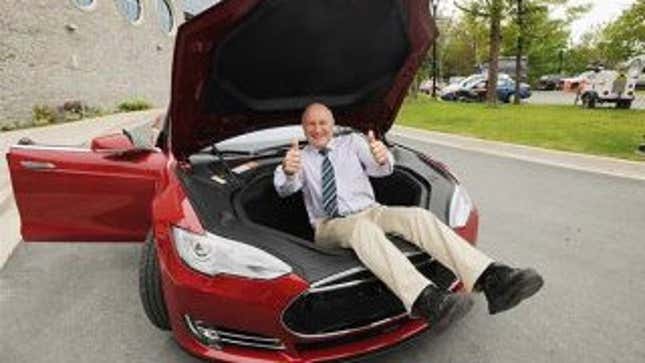 The exuberance isn't unwarranted. If you were asked to put on one hand the names of the scientists with the best chance to create a super-battery that takes electric cars to the masses, Dahn's would be on everyone's list.
Musk has always played down the prospect for big battery advances—he has said that at least for now he is satisfied with the incremental improvements he is making to off-the-shelf lithium-ion batteries manufactured by Panasonic. But the Dahn announcement shows a possible change of heart: Tesla may now be grasping that big battery innovation is important to its corporate story (or at the very least, to its share price).
And this deal is important to Dahn, who tells Quartz that the attention should help him recruit the best possible graduate students for his team next year, when the new contract goes into effect.