According to a new report by consulting firm Capgemini and the Royal Bank of Canada, the number of Asians controlling $1 million or more in investable money surpassed the number of North Americans in the same strata of wealth last year.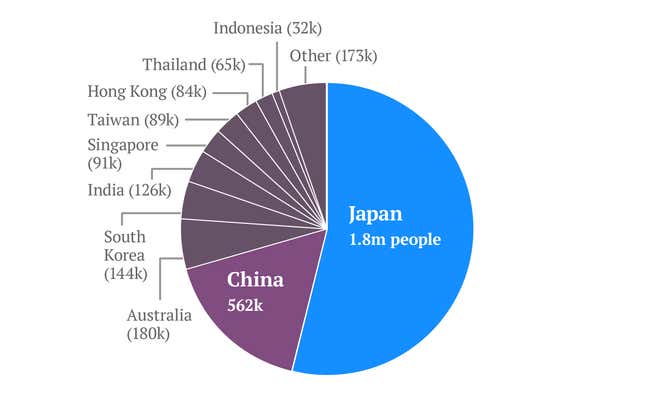 These 3.4 million Asian millionaires are, essentially, the continent's 0.1%. They live mostly in Japan and China…

…and control $10.7 trillion in investable money combined…

…though, most have somewhere between $1 million and $5 million.