This story is developing and the post will be updated as more information becomes available. (Last updated at 12:26 pm)
Attackers used guns, explosives, and vehicles to kill civilians across three continents today, with the Islamic State militant group claiming responsibility for at least one of the massacres. The terrorist attacks in Tunisia, France, and Kuwait come after the group, also known as ISIL, released a message this week calling for attacks during the Muslim holy month of Ramadan—though there is no evidence to date that the incidents were coordinated.
"Muslims, embark and hasten toward jihad," said Islamic State spokesman Abu Mohammed al-Adnani in an audio message, according to the New York Times. "O mujahedeen everywhere, rush and go to make Ramadan a month of disasters for the infidels."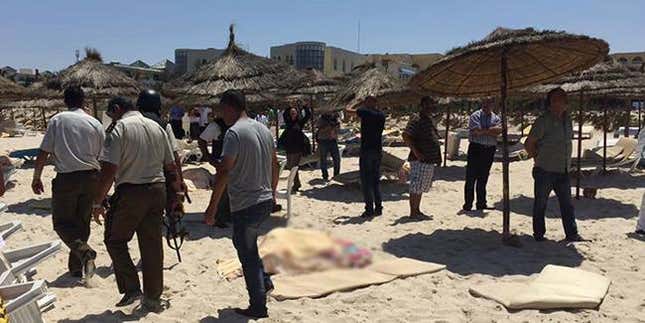 In Tunisia, at least 28 people, including a number of foreign tourists, were killed in a shooting at the Imperial Marhaba hotel in Sousse. Sousse is a popular seaside destination, full of resorts that draw visitors from all over Europe and north Africa. The attack took place on the beach.
One gunman was killed at the scene by intervening security forces, and another got away, according to a government spokesman quoted by the Associated Press. The suspected second gunman is still being pursued by the police. The AP also reports that, in addition to the 28 known fatalities, 36 people were injured by the shooting.
This "should probably be seen as an attempt to destabilize the economy as well as the wider political situation in Tunisia," said Alexander Meleagrou-Hitchins, a terrorism expert at King's College London, speaking to the AP.
Initial reports suggested that there "was just one attacker," as a hotel employee told Reuters: "He was a young guy dressed in shorts like he was a tourist himself."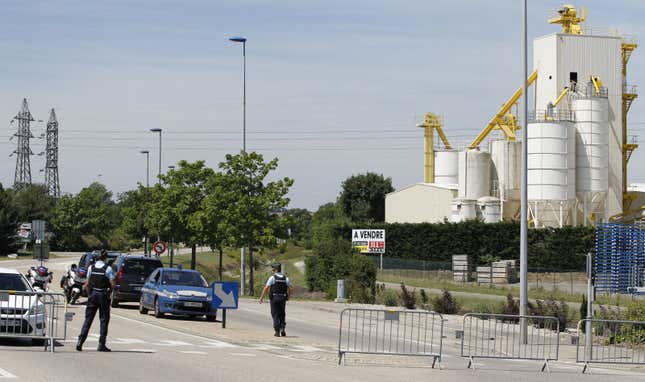 In France, an attacker rammed a vehicle into a gas factory near Lyon that is owned by a US-based company, causing an explosion. A man—identified by French media as the manager of a local transport company making a delivery—was found decapitated nearby. The body and two flags at the scene were covered in Arabic inscriptions, according to Reuters.
Police have identified 35-year-old Yassin Sahli as a suspect, and he has reportedly been arrested. Possible accomplices have also been arrested. Sahli's wife, speaking on French radio, said she had no idea what was happening. In French, she said: "We are normal Muslims. We do Ramadan. We have three children and a normal family. I don't understand."
In Kuwait, at least 25 people were killed and 200 injured in an explosion at a Shia mosque, in what ISIL claimed was the work of one of its suicide bombers.
Meanwhile in the Syrian town of Kobani, 145 civilians were killed in an ISIL attack—the second-worst massacre by the group in Syria to date—according to the Syrian Observatory for Human Rights and a Kurdish official who spoke with Reuters. Another 60,000 people were forced to flee their homes in the northeastern city of Hasaka due to ISIL threats, the United Nations said.