The future is nearly here.
Jetpack maker Martin Aircraft has announced that its first jetpacks—aimed at first responders for use in search and rescue missions—will be ready for delivery in the second half of 2016, and that its "personal jetpacks" for the consumer market will be ready for use by the middle of 2017.
The company's P12 jetpack has a maximum speed of  74 kilometers per hour (46 miles per hour) and can rise up to 3,000 feet (900 meters).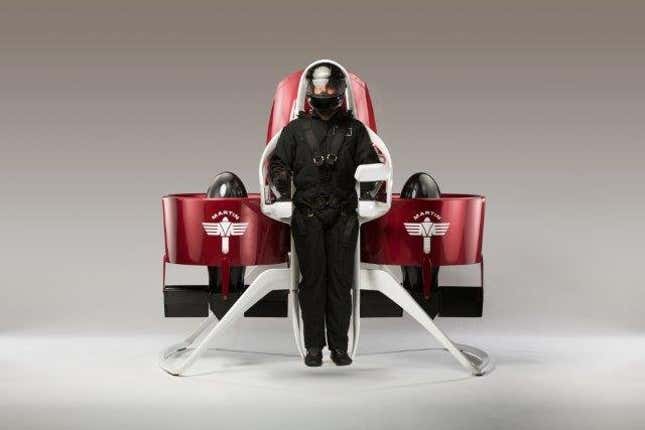 At the recent Paris Air Show, Martin announced a few sales deals, including one to sell more than 100 manned jetpacks and 50 unmanned jetpacks to the Chinese company Beijing Flying Man Science & Technology.
The Paris Airshow featured an interactive exhibit in which guests were allowed to "try out" the Martin Jetpack by strapping themselves into a jetpack replica and putting on an Oculus Rift virtual reality headset to replicate the experience of flying with the contraption.
The company expects to produce 500 jetpacks annually from its headquarters in New Zealand. The price tag on the contraptions: a reported $150,000.