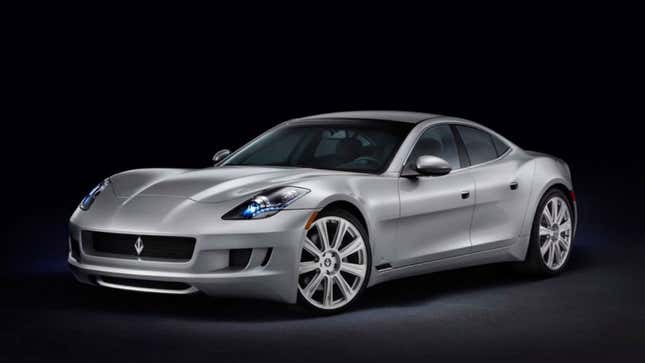 Former GM Vice Chairman Bob Lutz seemed impatient for the start of his new venture. He checked his watch twice before he stood up to announce VL Automative"America's smallest, newest and most expensive car company"at the North American International Auto Show. 
The legendary auto leader had clearly hoped for a bigger turnout for the debut of  startup and a sexy sedan called the Destino. "We have no show no jazz guitarists, no dancing girls. We're focused on cars," he said.
That's a departure from Lutz's flamboyant spectacle debuts for cars like the Plymouth Prowler while at Chrysler in the 1990s and the Cadillac STS and Chevrolet Malibu when he moved over to General Motors. In 2005, he even brought Donald Trump in to help introduce a Cadillac roadster.
But this week the launch was far leaner, with only about 35 media types in attendance rather than the hundreds who showed up at the Chevrolet and Toyota briefings. The VL Automotive press event had plain black skirting, a single microphone, two beautiful silver cars and lofty aspirations.
"We will meet or exceed the best of the exotics from Italy or Germany," Lutz promised, before turning the microphone over to his partner, Gilbert Villareal.
In an interview, Villareal said the VL Destino will sell for  about $180,000 apiece and will pack an impressive 638 horsepower— about the same as the top Ferraris, which can easily run for $200,000 to $350,000.
The VL is a four-door low slung vehicle built using the body shell from the Fisker Karma, a high end electric vehicle. Inside is a Corvette 6.2 liter V-8 engine. The car will be assembled in suburban Detroit, and could be on sale by summer, Villareal said.
"It will be a very very beautiful car…a little bit more macho," than the Karma, said Villareal. Though in truth the two look quite similar.
The duo seemed proud to say the car will be American-made and built in Detroit, though they expect to sell only 250 to 500 of them a year. The company is tiny so far, just three full-time staff plus a few contactors, Lutz said.
After the debut, Lutz said he expects the VL cars to be exported to Europe, China and the Middle East. "The Middle East is a natural market," he said, noting the company will target "places where there is a lot of money."
Lutz worked for BMW and Ford but is bet known for his years at Chrysler and GM, where he worked closely with design teams to bring unusual and interesting new models to market. He retired from GM in 2009 but continues on as an advisor. His creative touch showed up on an array of GM vehicles including the Buick LaCrosse, Chevy Camaro and the Volt, according to Wards Automotive.