This article has been updated.
For more than a decade, the Turkish city of Istanbul has held one of the most visible gay-pride events in the Muslim world. In 2013, more than 50,000 people participated in Istanbul LGBTI Pride Week, reports The Hürriyet Daily News, "making Istanbul's pride march the largest in southeastern Europe and the Middle East." But this annual tradition, a symbol of the country's surging progressivism, was quashed with little warning this Sunday, June 28, when the governor of Istanbul province ordered security forces to shut down the parade.
"The governor's office was not informed and no permission was [given] for the parade," an official statement reads. "The group was warned but they continued to march. So the security forces dispersed them with their duties given by the law with proportional [force]."
These duties reportedly included the firing of tear gas, rubber bullets, and water cannons into densely packed crowds corralled within Taksim Square—site of the 2013 Gezi park protests—after exits were apparently blocked by police. Photos taken from the scene show the brutality of the situation, demonstrating that the force used was anything but "proportional."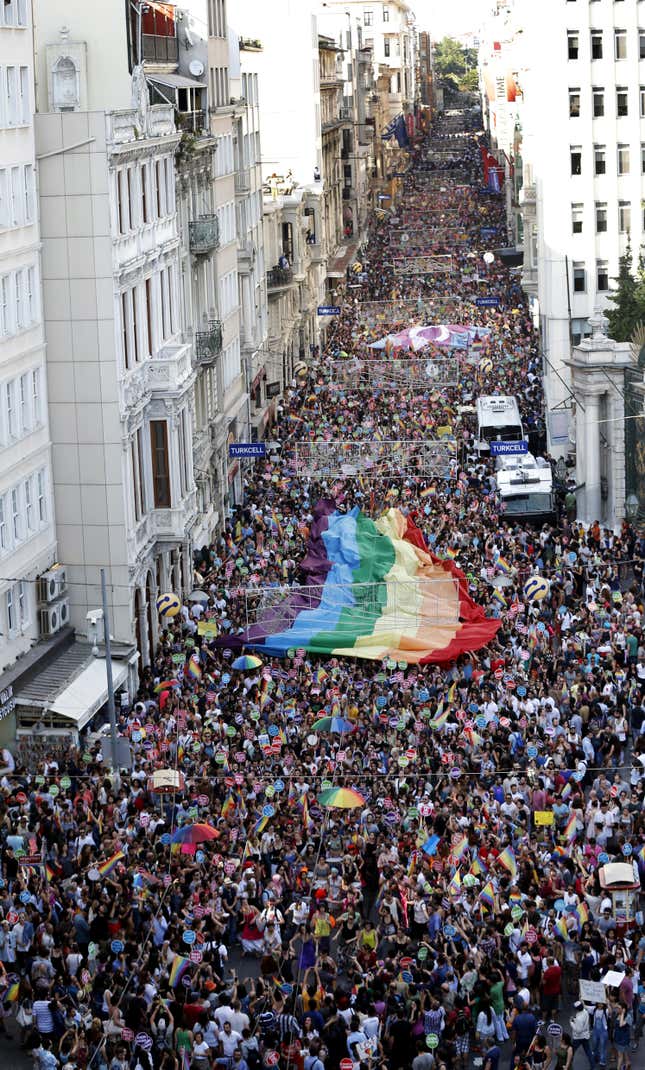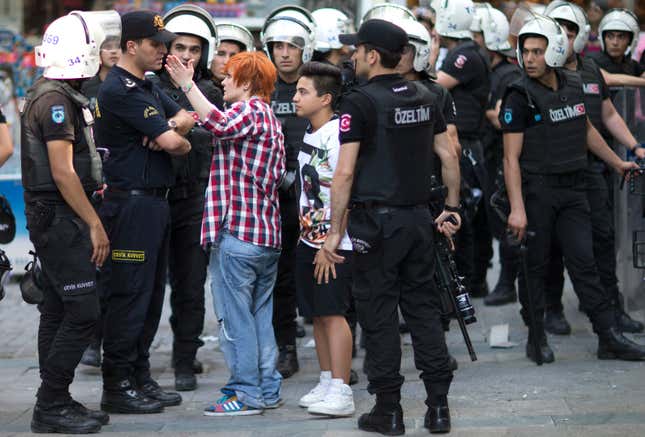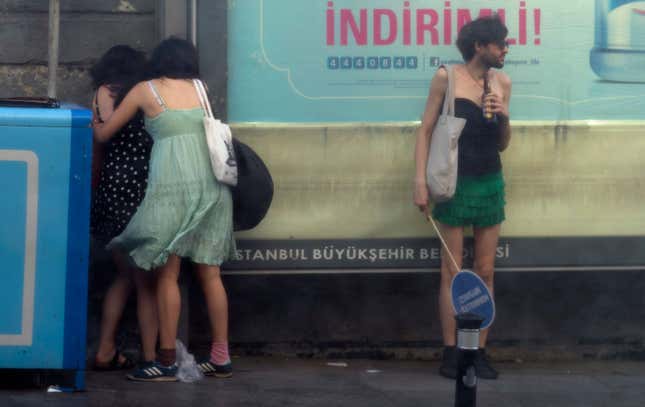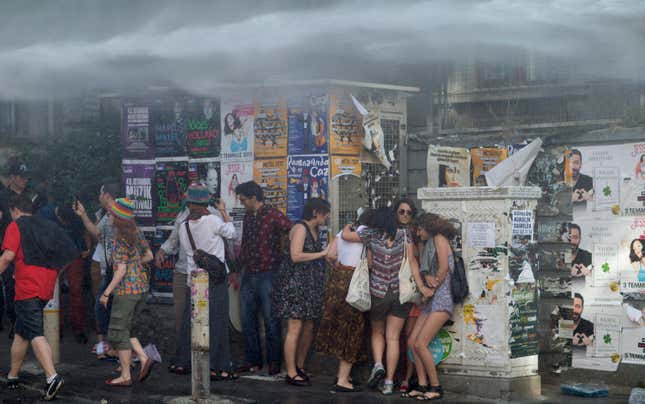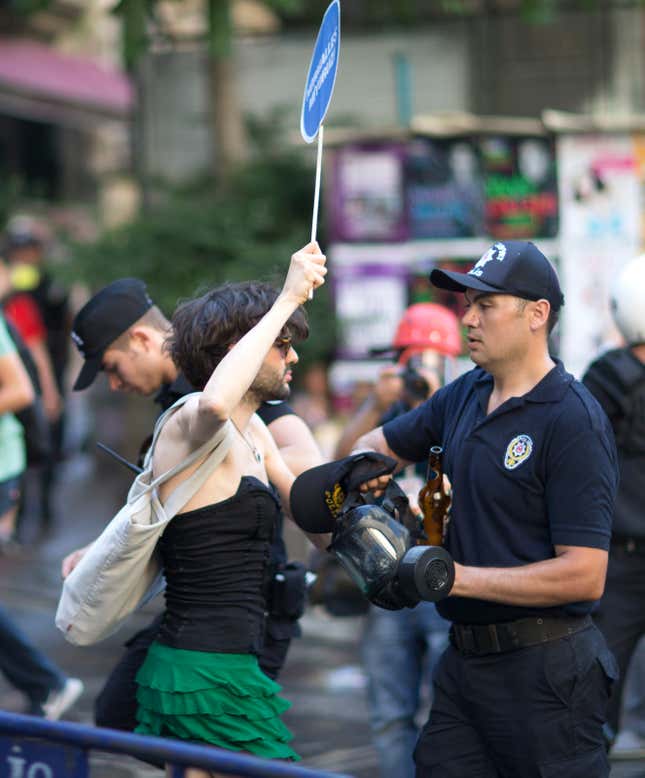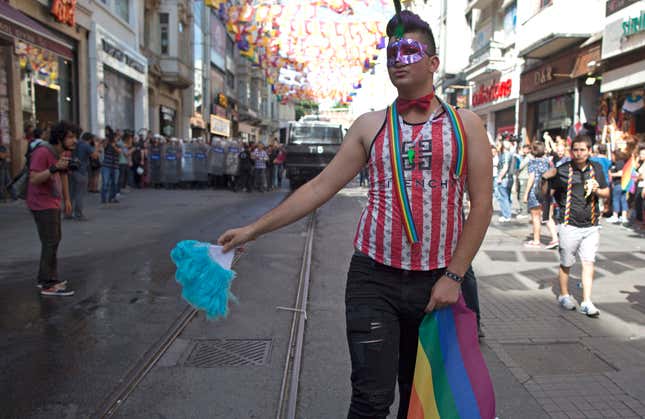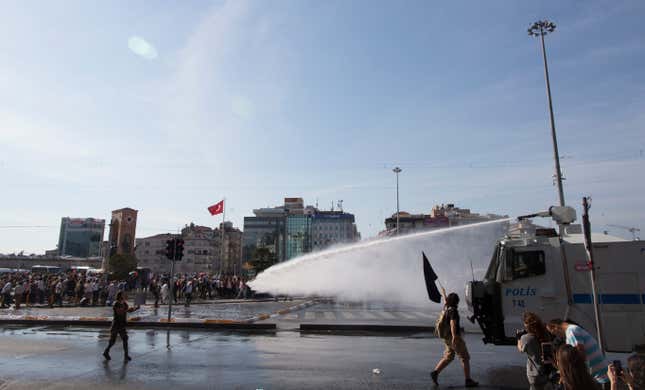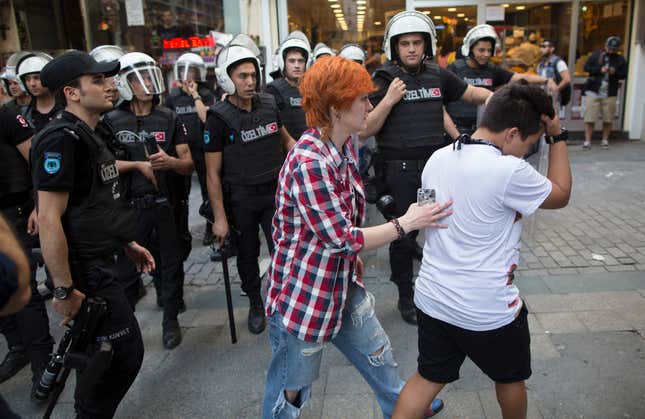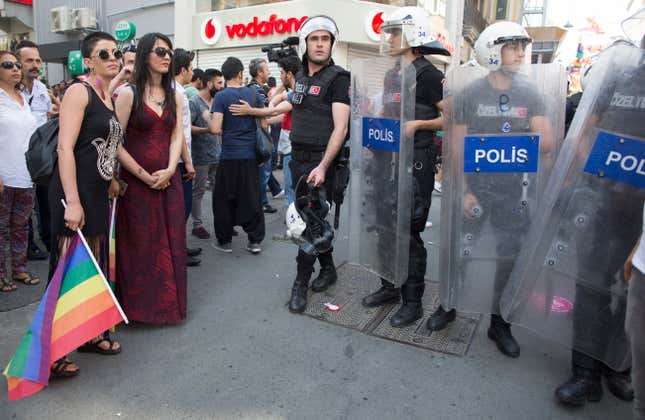 But in at least one viral image, the water cannons used to disperse protestors ended up creating rainbows over the event.
An earlier version of this post described Istanbul as the Turkish capital.