Many foreign hostages appear to have died and many escaped in the Algerian natural gas encampment where militants took them captive in revenge for a French assault on rebels in neighboring Mali. As of now, it appears that the militants may have been attempting to make a break for it with the hostages in vehicles. Algerian forces surrounding the encampment and flying overhead in helicopters appear to have fired on the vehicles.
That may have killed some 35 of the foreign hostages, while about 15 escaped into the desert in the chaos. Many of the captors were killed as well. They may include Moktar Belmoktar, the purported leader of the captors.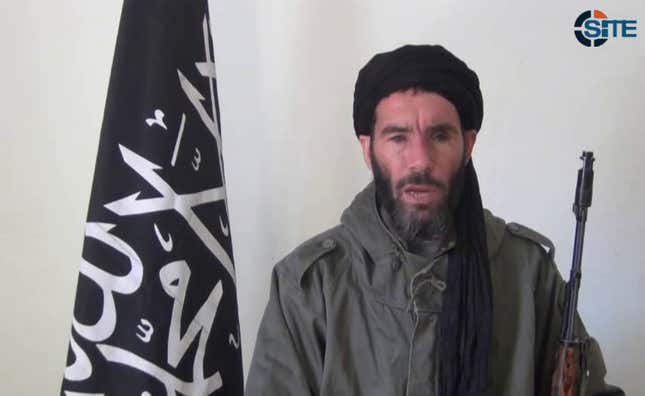 None of the numbers nor the nationalities of those killed or out of danger is known at the moment. Almost all the information is coming from Mauritanian news outlets.
The Guardian is maintaining a very good live account of the murky situation as it happens.
The kidnapping took place early Jan. 16 in a natural gas field operated by Norway's Statoil. The captives included Norwegians, Americans, French, British and Irish. It was in response to a French assault launched against Mali on Jan. 11. The French attacked militants who have captured the northern half of Mali and begun to move south in the country. The French attack continues in Mali.