Despite campaigning for the affection—and Instagrams—of influencers such as Karl Lagerfeld and Beyoncé, the Apple watch has yet to really infiltrate the fashion crowd. But maybe that's just because our accessories don't have the right accessories—yet.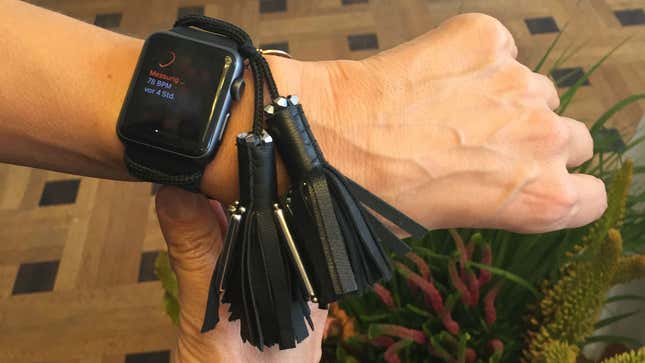 At Berlin Fashion Week today (July 10), two swingy leather tassels were looped around the Apple watch on the wrist of the designer Dorothee Schumacher, keeping the timepiece from ruining her great outfit.
We didn't notice any of the models in Schumacher's Spring 2016 show wearing Apple watches, but they did wear the tassels on long, lassoed pendants that accessorized the designer's collection of tropical prints on practical silhouettes.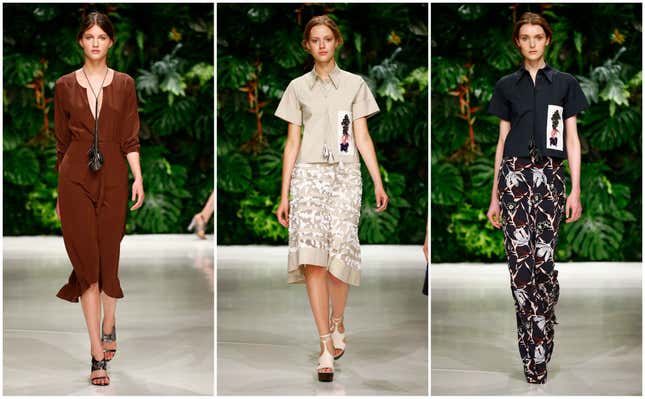 Schumacher put the Apple watch to use today as more than just a tassel-vehicle. She tells Quartz that just before the show began, she sent evidence of her elevated heartbeat to her son to share the moment with him—fashionably.