Explosions awoke Cairo early this morning (July 11), as a car bomb outside the Italian Consulate killed at least one civilian and injured eight others. Now Reuters reports that a local branch of the Islamic State has claimed responsibility for the attack, posting on a website that they had used 450 kilograms (990 pounds) of explosives.
The bomb exploded around 6:30 am, while the embassy was closed. No workers were inside the building.
"I was sleeping when the explosion went off, it blew in my window and when I went outside the air was full of dust," Ahmed Hasan, who lives in the neighborhood, told the Associated Press.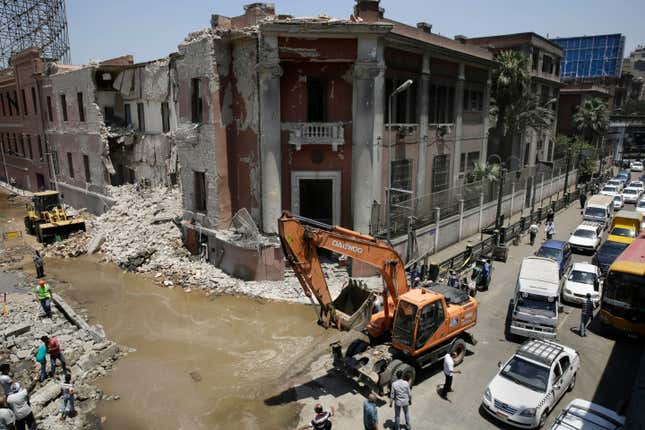 Italian foreign minister Paolo Gentiloni posted an update on Twitter confirming that no Italians were injured and added, "Italy will not be intimidated."
After speaking with Egyptian president Abdel Fattah el-Sisi, Gentiloni also issued a statement emphasizing Italy's alliance with Egypt: "We will not leave Egypt alone: Italy and Egypt are and will always be together in the fight against terrorism."
The incident is the first major attack on a foreign diplomatic presence in Egypt since el-Sisi took office a year ago.