Serena Williams shot to victory today, clinching the Wimbledon women's tennis final (July 11). After a shaky start, the top-seeded American tennis star efficiently beat 21-year old Garbine Muguruza from Spain, winning in consecutive sets.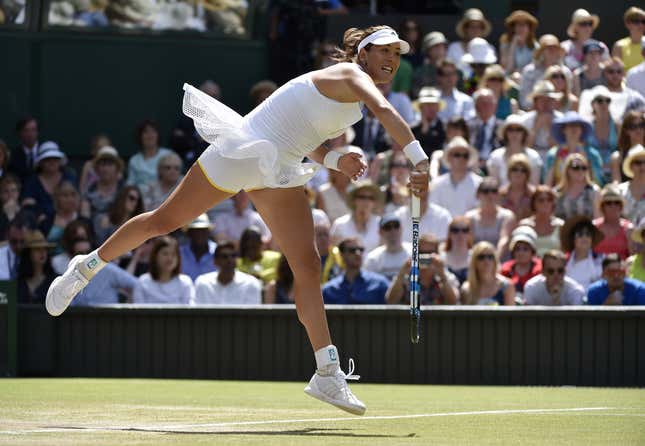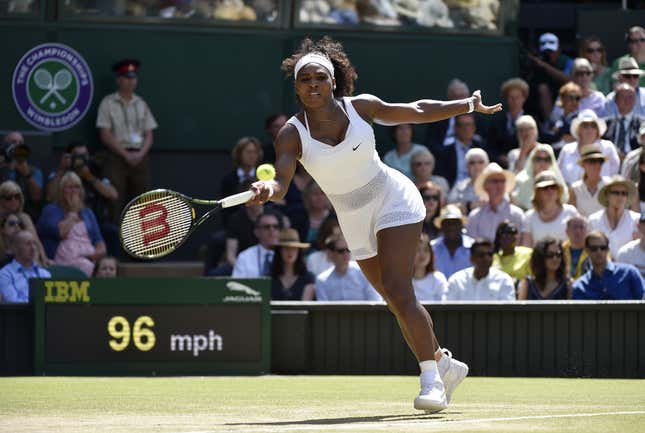 The victory marks Williams's sixth Wimbledon title and her second "Serena Slam": a back-to-back series including last year's US Open and this year's Australian Open, French Open, and Wimbledon.
The win also earned a tweet of pride from first lady Michelle Obama:
In her career, the 33-year-old has won 21 major tournaments and 68 tour-level titles. She is the oldest woman ever to be ranked number one worldwide, and the oldest to win a majors title in over 45 years.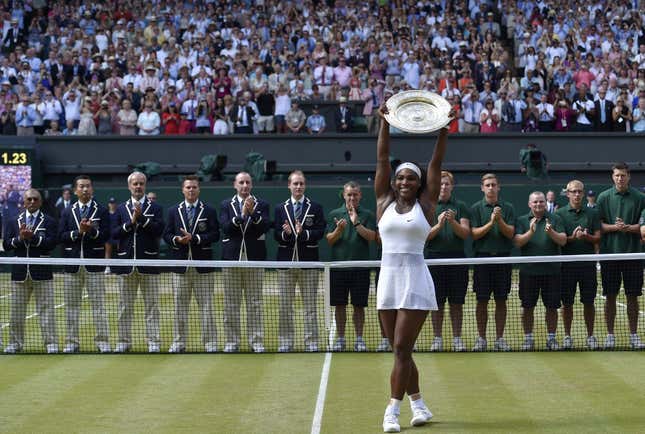 Williams was beaming as she held up the Venus Rosewater Dish championship trophy, but her mind soon went to her next challenge: the 2015 US Open.
"I did the whole presentation, I did the whole walk around the court," said Williams, reports CNN. "I was peaceful, feeling really good. Maybe a little after that I started thinking about New York."
If Williams wins the US Open, she will become the first player to complete a calendar-year grand slam since the legendary Steffi Graf did it in 1988.
Sunday's mens final pits Roger Federer (ranked #2 in the world) against the top-ranked Novak Djokovic.