After a 25-year absence the comic strip Bloom County appears to be making a comeback, possibly inspired by controversial US presidential candidate Donald Trump. Created by Berkeley Breathed, the politically minded strip ran from 1980 to 1989, winning a Pulitzer Prize along the way.
Breathed, who's worked on children's books, films, and other projects in the intervening years, just hours ago posted a photo on Facebook that showed "Bloom County 2015" above a work-in-progress storyboard on a computer screen. It showed Opus the penguin, one of many beloved characters from the strip, possibly waking from a nap: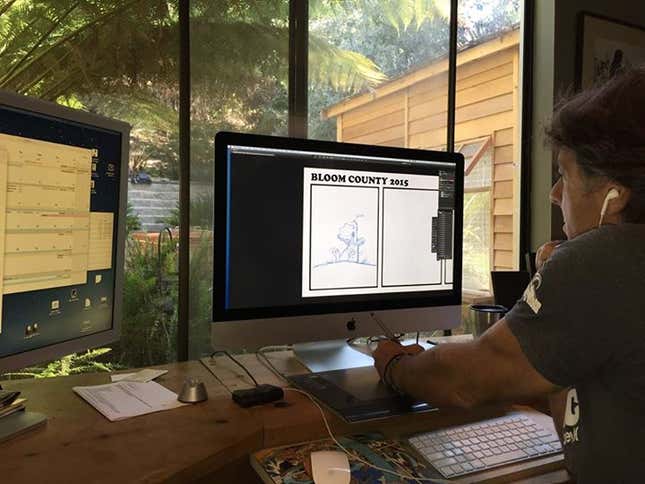 Other characters in Bloom County included Milo Bloom, sleazy lawyer Steve Dallas, and Bill the Cat. Bill portrayed Trump in some strips.
An exchange below Breathed's Facebook photo suggests Trump's political activities played a role in the strip's apparent comeback:
Larry Warshall: Dear Mr. Breathed.With Donald Trump returning to the Political Spectum, I believe it is only fitting. I have missed you guys.
Berkeley Breathed: This creator can't precisely deny that the chap you mention had nothing to do with it.