Six years into his presidency, Barack Obama's approval ratings in the US stand at a mediocre 46%.
This stands in stark contrast to how he is viewed in his father's homeland of Kenya. As the US president prepares to visit the nation of his ancestral roots later this month, a poll by the Pew Research Center shows that Kenyans' affections for Obama run deep:
Generally speaking, Obama is popular across Africa:
To be fair, his predecessor George W. Bush was also well-liked on the continent. Even at the lowest ebb of his presidency, when his approval ratings hovered in the 30s, some 72% of Kenyans had confidence Bush's handling of world affairs.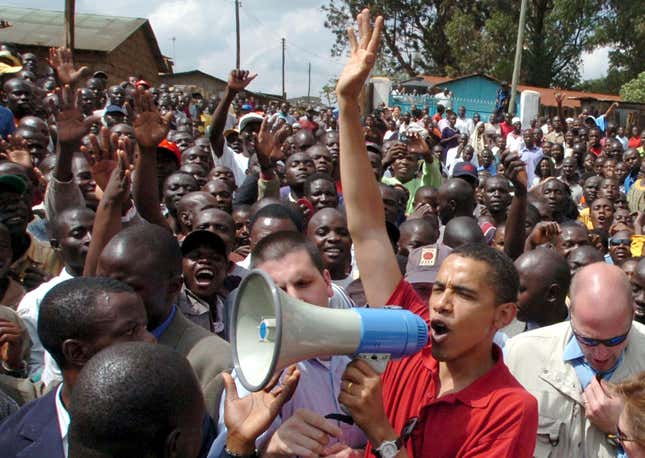 Of course, Obama holds a special appeal for Kenyans. His grandmother, who lives in Kogelo, a village in the western part of Kenya, has promised to prepare a traditional Luo meal for him of fish, chicken, and maize porridge.
"It does not matter whether Barack is a senator or a president," she said. "He will have what I have prepared for him."