Complete with beach chairs, paddleball, and a fully operational snack bar, a vast ball pit has taken over the National Building Museum in downtown Washington, DC.
Designed by Brooklyn-based firm Snarkitecture, the playful installation is titled The Beach. It covers 10,000 square feet of the architectural museum's Great Hall with an artificial ocean with 750,000 translucent plastic balls. Visitors are welcome to dive in, lounge on the "shore" and play in the "waves."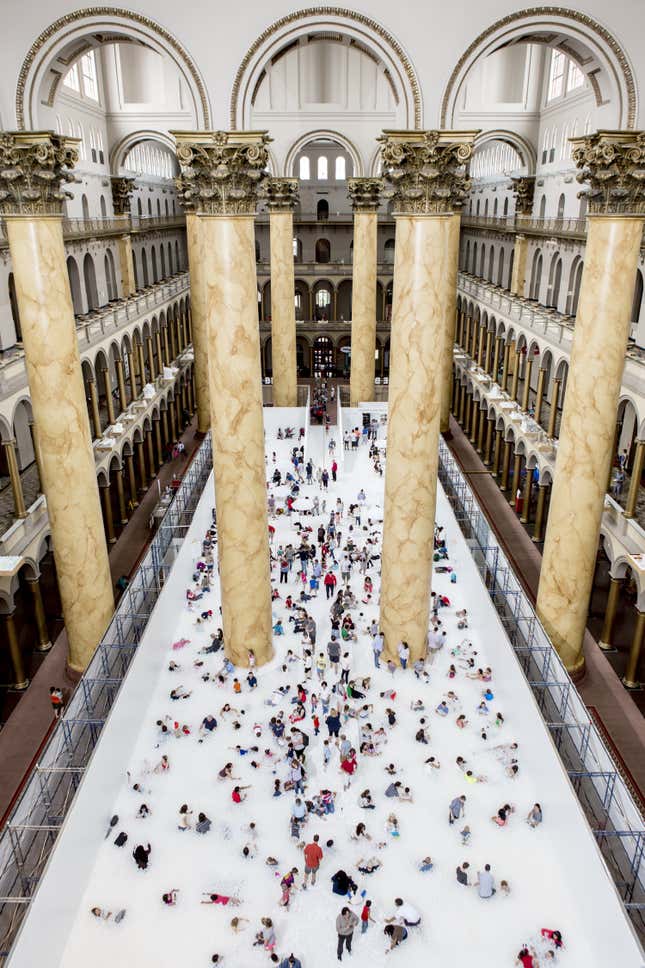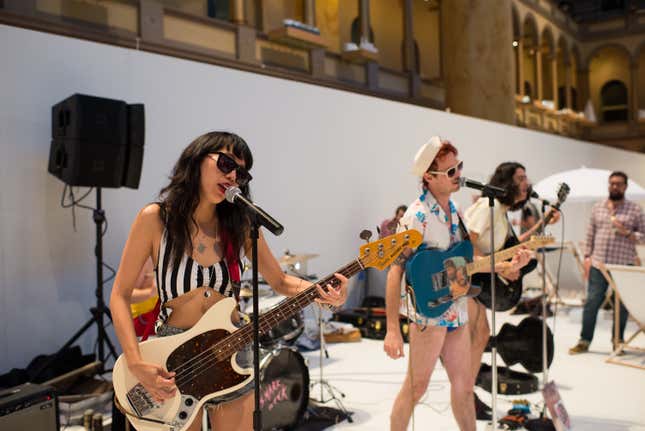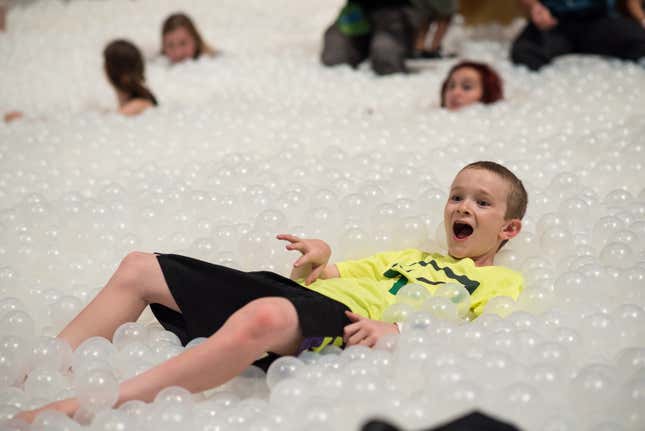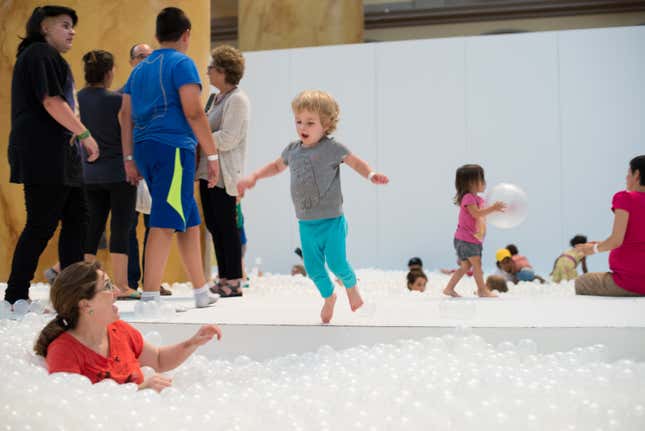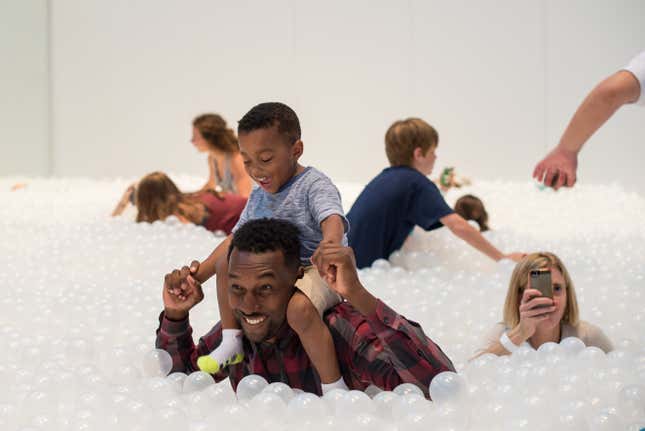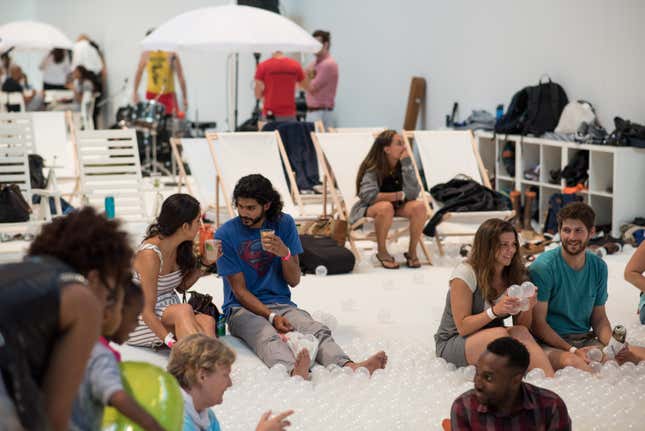 Snarkitecture has abstracted both the natural and cultural elements of the beach," explains firm's website. Monochromatic materials, including white beach chairs and umbrellas, recall the sun's glare on hot sand.
Last year, the same floor was transformed into a maze by Danish architect Bjarke Ingels. The Beach will run until Sept. 7, 2015.
Video courtesy of Work Zone Cam.