A group of demonstrators greeted US president Barack Obama with Confederate flags yesterday as he arrived for a two-day trip to Oklahoma, where he is due to visit a federal prison as part of a larger effort to push for criminal justice reform.
A crowd gathered across the street from his hotel last night, and as many as 10 of the demonstrators waved the flag, whose symbolism and heritage have sparked a nation-wide debate after a white supremacist shot and killed 9 people at a historic black church in South Carolina.
"We don't believe it's a symbol of racism," the rally's organizer, who calls himself "the Black Rebel," told local TV station KFOR.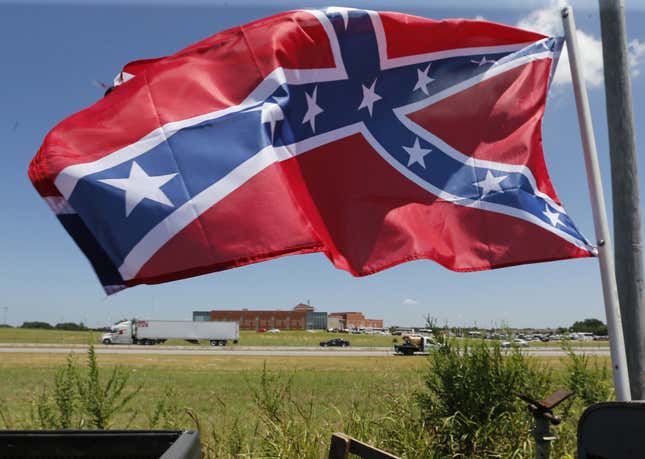 Protesters with Confederate flags also gathered across the street from a local high school in Durant where Obama gave a speech earlier in the day. The group told local media they were not there to protest his visit, but to "highlight Southern heritage."