A suspected suicide bombing in the Turkish town of Suruc, near the Syrian border, killed at least 30 people this morning (July 20) and wounded nearly 100 others.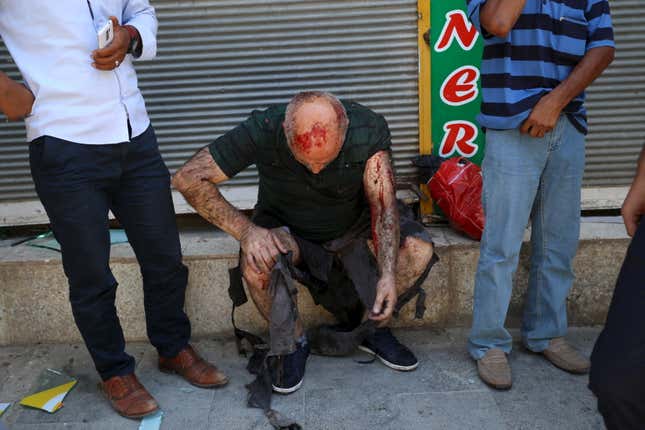 The attack occurred at a cultural center housing hundreds of young people who were working to rebuild the Syrian town of Kobane. Many Syrian refugees have fled to Suruc as Kurdish fighters and ISIL have clashed in the area.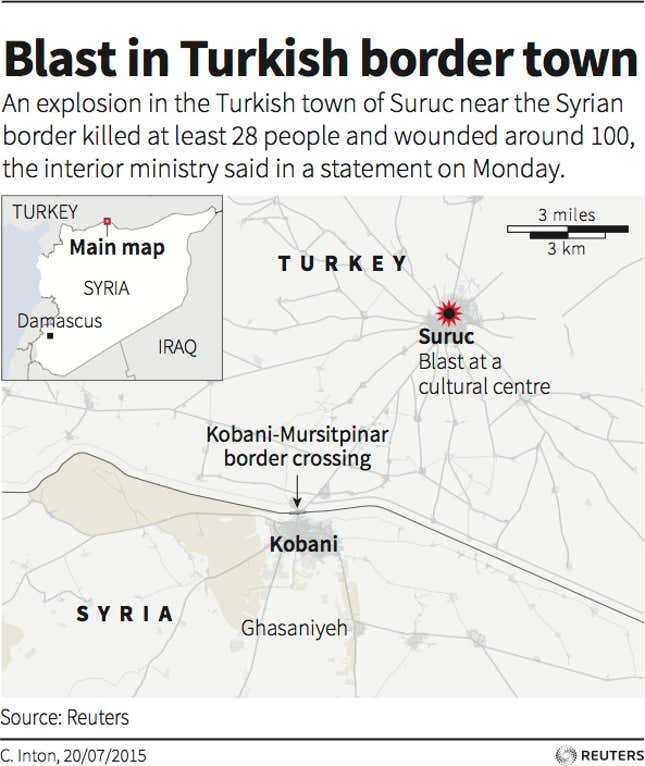 Although no one has claimed responsibility for the explosion, Turkish officials say evidence points to an attack by ISIL. If that is the case, the bombing would mark a change in strategy on the part of the militants, who have seen attacking sites in Turkey, part of its supply route, as counter-productive, according to Bloomberg.
Turkish prime minister Recep Tayyip Erdogan condemned the attack—the deadliest in Turkey since 2013, when car-bomb explosions killed more than 50 people in the town of Reyhanli, which is also near the Syrian border.