Dozens of foreigners dressed as Spartans, who were apparently hired to promote a salad restaurant in Beijing,  were taken away by police this week for "disturbing public order."
Pictures posted online showed around 100 half-naked "Spartans," who were actually foreign guys with their shirts off and leather-look shorts, marching through the streets in Beijing's downtown districts on July 22. They passed by a railway station and a shopping mall on the way and stopped to line up in a pyramid formation, holding up boxes of food, chanting an advertising slogan.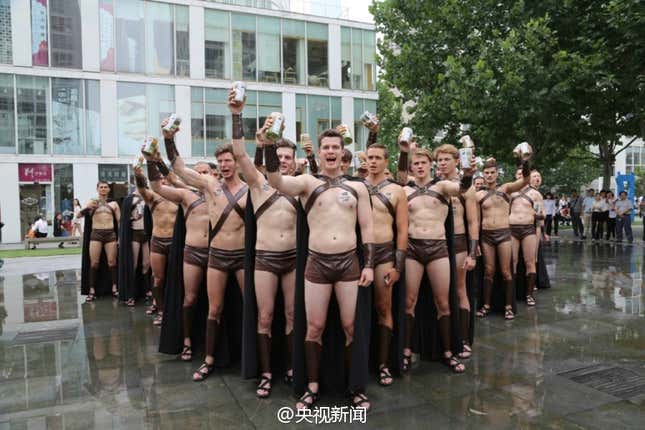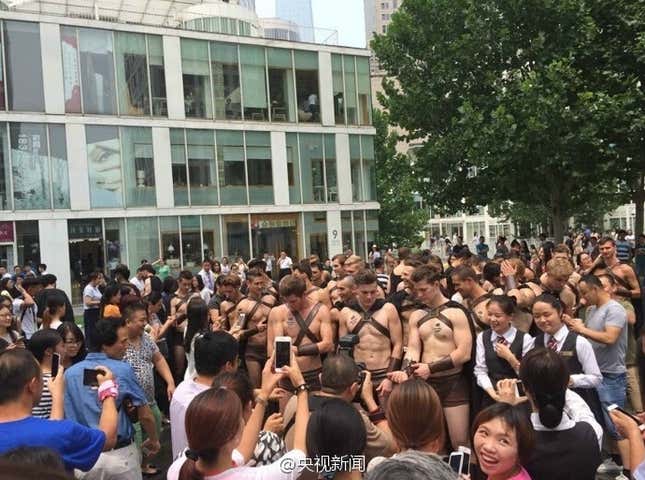 The men (who were not all in the best of shape) soon attracted a lot of onlookers, and also the police. After they ignored police warnings asking them to leave the scene, several of them were arrested, Beijing Youth reported. Pictures on Twitter-like Sina Weibo showed some were pinned to the ground by the police.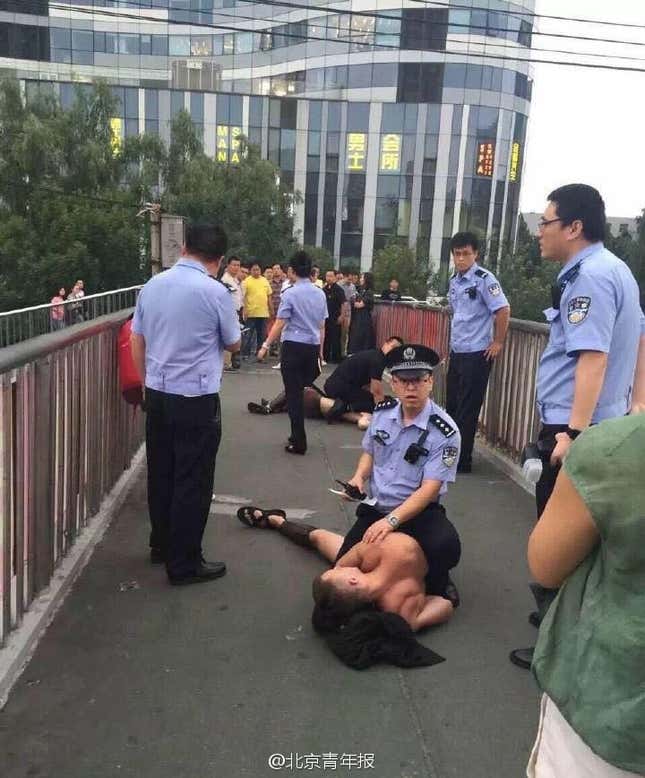 In China, renting foreigners for marketing is a very real industry, and one that appears to be growing.
As David Borenstein at The New York Times wrote in April, foreigners, especially white ones, are hired by housing developers in Western China in an attempt to boost sales, because they believe clients will feel the area is international. "In China you can be anything without any knowledge or education, if you're from the West," a foreigner hired to attend an event told The New York Times. "We just show up to give them a white face."
Sometimes, it seems, it is even better if that white face is accompanied by a shirtless male body—a marketing ploy that mimics Abercrombie & Fitch campaigns in recent years. While Chinese authorities have cracked down on the use of scantily-clad women, either local or foreign, at auto shows, there's no corresponding crackdown on male models.
Plenty of businesses are finding that it is an easy way to get publicity.
An online shopping platform recently used shirtless foreign male models (link in Chinese) to promote their discounts in Shanghai, amid the slowdown of luxury sales in China.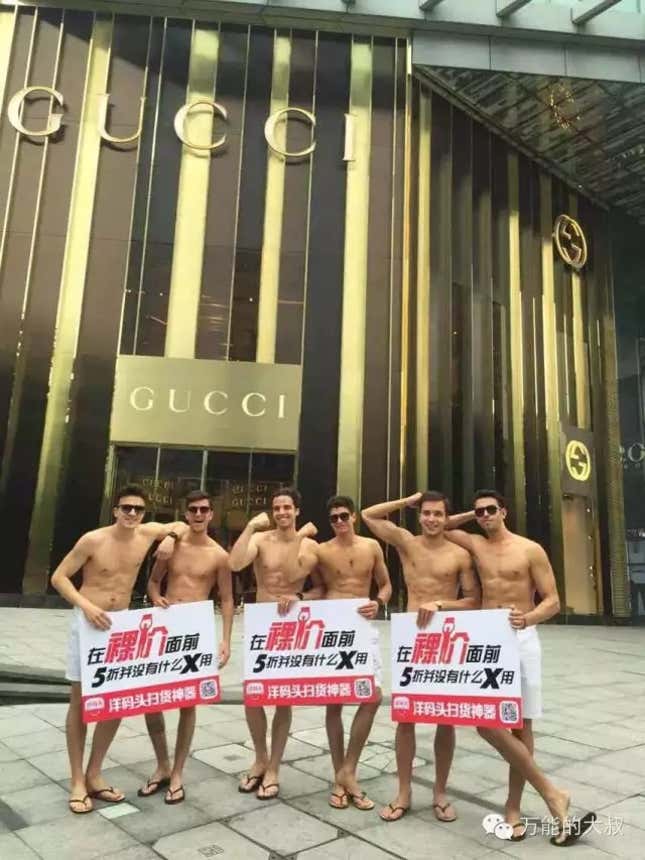 In March, a restaurant in Tianjin employed shirtless foreign male models to roam around the floor and help people order food.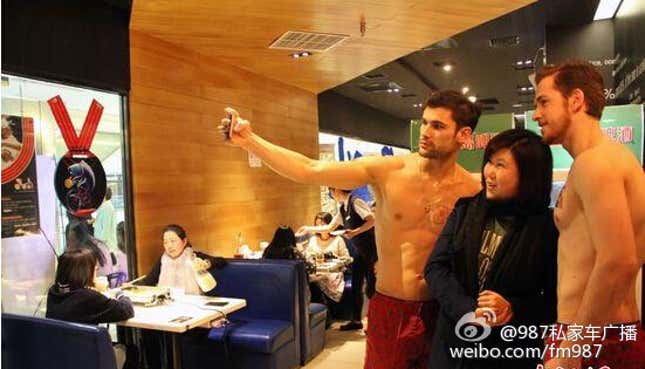 And in June, a business in Shanghai hired these guys to help promote…whatever it was that they were selling: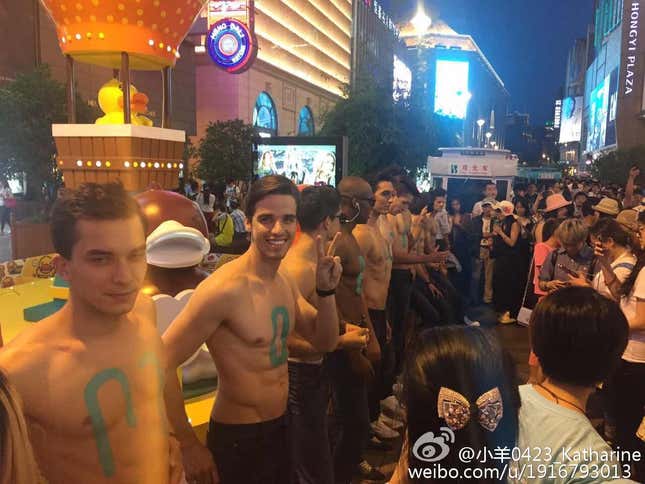 Whether hiring shirtless foreigners actually translates into more sales for the companies involved is not clear.
The Spartans marketing ploy and the police crackdown, was quickly mocked on Sina Weibo. "The truth is—300 Spartans [a reference to the film] cannot fight against several public servants of our country," one commentator said. Another Sina Weibo user wrote "Everyone focused on the naked Spartans but few actually know what the product is."
Meanwhile, Abercrombie & Fitch, the original company that may have sparked all this topless advertising, has recently pledged to stop using half-naked male models in China and around the world, as part of its general curbing of "sexualized marketing."