Innovation. It fuels business growth and is a strategic priority for companies everywhere. Vital to global economies, it has the power to revolutionize business operations, save lives, create new jobs and redefine industries. But it's challenging work. 
In his 2008 Harvard Business Review article, innovation expert Clayton Christensen explores how success can be a company's worst enemy in the way that it can blind it from further innovation.
No matter how customer-centric a company is or how many products it brings to market, advantage can be lost if it can't lead industry transitions—perhaps even disrupting its own technology and business practices in order to innovate. For a very few companies, this is what they do readily, a mindset ingrained in their DNA. For others, it requires a complete rewiring of their corporate structure and culture, making it highly challenging to achieve.
Having good ideas, the right ideas—either from employees, customer feedback, advances in technology or other sources—is necessary but it is far from sufficient to ensure success. Many industry-leading companies have fallen on hard times or even failed, not for lack of ideas, but for the inability to execute upon those ideas. It's what companies do with these insights that matter. The ability to capture ideas from all sources and use a proven framework to make them actionable creates innovation that defines market advantage.
Perseverance is king
Observe, invest, adapt and stick with an idea that is promising. Today, innovation models favor teamwork, value the creative power of individuals, and seek co-investment by key partners to solve real business challenges. How others ultimately grasp, accept, and make a concept their own is a true test of its potential. Bringing the right people together in the beginning can mean a better chance for success in the end.
The launch of Motorola Solutions' new HC1 headset computer is a shining example of this approach. Based on our customer-led research, we observed the difficulties technical field workers experienced when simultaneously working on a project and trying to access complex data on their laptops or handheld devices. Although customers were not asking for a headset computer directly, the concept was championed within our Emerging Business Office (EBO) who saw its market potential.
It was clear to us that this revolutionary device would enable many applications and use cases that we could not envision at the outset. We had confidence that this was a fundamental step toward the natural way people would interact with technology in the future. We saw it as the first incarnation of a steady evolution of user/machine interaction that would be unlocked by inexorable advances in technology.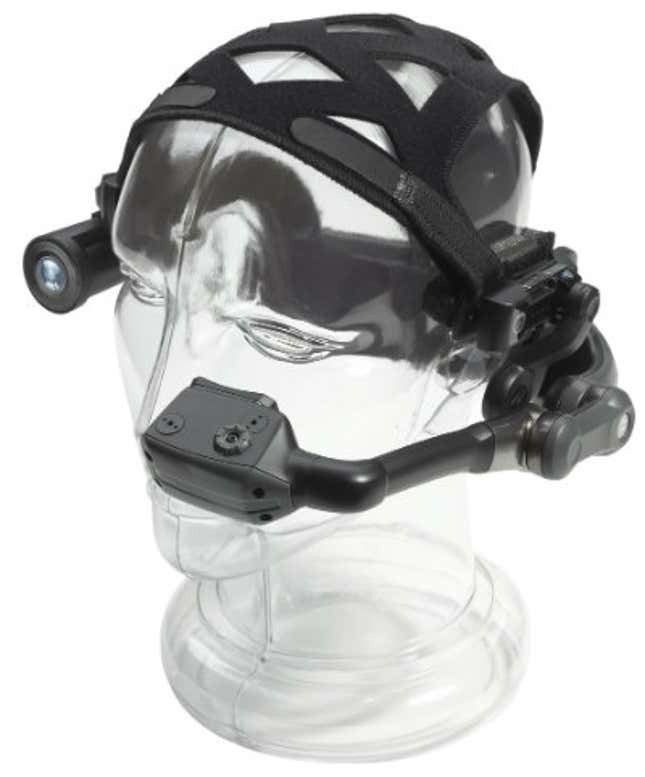 At the time, the technologies did not exist to allow for what the HC1 has become, but we could project where evolution would take us. To fill in some of the technology voids and make the concept a reality involved bringing in outside technology expertise. We worked with Kopin Corporation and numerous software development partners to build a hands-free enterprise mobile computer that would leverage voice recognition, head gestures and video streaming to navigate applications that access and view business-critical documents and schematics.
But invention, by its very nature, is risky business and there were many naysayers along the way. The device was so different and potentially disruptive to existing products that the "Innovator's Dilemma" effect came into play. Within the EBO, we were able to test new concepts and persevere by taking accelerated risks in an environment where we could advance and evolve the technology, as we determined whether this project should move forward. And finally, there was a quotient of sheer passion by a few, who believed so deeply in the project's potential that they dedicated all of their efforts to the critical moments of the HC1's gestation; some even slept in their offices overnight during the most crucial times.
Introduced in late October 2012, the HC1 has created significant market buzz and interest by the exact customers it was intended to serve. For example, field technicians responsible for the maintenance and repair of complex machines and vehicles who can receive hands-free, interactive expert assistance almost instantly while on-site. Or construction managers who need to access schematics, building plans and maps, and annotate photos or video clips to provide proof of condition or document changes at the point of activity.
You have to be willing to take risks and be persistent to bring great ideas to market. And sometimes, that requires taking a leap of faith—and making significant investments—without a guaranteed return. Without leaders' belief and air cover, projects such as the HC1 can die early in the development process and fail to succeed.
Don't settle for the status quo
To change the game, you have to look past what customers say they want and define what they need. For example, Motorola Solutions teamed up with a transportation and logistics customer who wanted an efficient scanning solution for small, personally-handled parcels. We designed a wearable computer/scanner to solve their problem. As part of this system, we attached a ring scanner that our research showed would work perfectly for their purposes. They were skeptical, but agreed to test it. After six weeks, they were thrilled to report an unexpected 25% to 30% increase in performance improvement and now look to us for technology innovations that can evolve their business processes.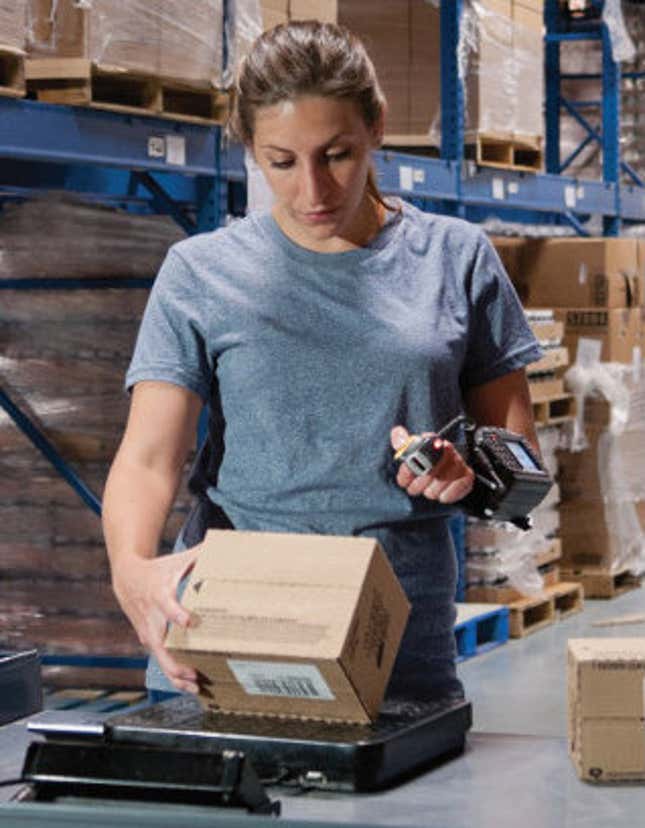 Iterate repeatedly
To be successful, companies need to readily embrace change and adopt an incubator model that inspires creativity, provides the flexibility to move quickly, reduces risk and ultimately protects idea development. Disruptive, "big-sky" ideas, and those that run parallel to existing business verticals, can be nurtured by dedicated teams in a framework designed to connect innovators to business and technology champions.
Here's an example. Motorola has been a strong voice in the public safety wireless broadband discussion, advocating as far back as the late 1990s for public safety spectrum in the 700MHz band. Long before there was even a 4G wireless technology, we were thinking about how public safety would use broadband and working on the architecture to realize it. In 2006, when TV clearing was mandated to free up the spectrum, we supported the plan to deploy broadband technologies in the band. In November 2008, we demonstrated a trial of the first public safety application over a live 700 MHz 4G Long-Term Evolution (LTE) air interface, and helped promote this technology to achieve nationwide broadband interoperability.
Based on our early experience and several industry firsts thereafter, we continue to advocate for our customers' unique requirements for dynamic prioritization, management and control that are currently absent in commercial LTE standards.
The importance of leadership
Innovation is not solely defined by investment levels in research and development or the number of patents awarded. It's not about clever packaging and marketing, and it's about more than thought leadership.
Because transformative solutions cut across every aspect of business development, leaders must create a culture where institutionalized tools and processes help fuel and sustain innovation. Coming up with game-changing ideas is really just a tipping point. Leaders need to be willing to push boundaries and disrupt existing processes and technologies to drive the transitions that lead to innovation.
Jim Stengel, the author of Grow, believes that companies with a high, well-defined purpose continually perform well. Companies that execute well may often succeed, but companies that truly bring new capabilities to market before anybody else sees the need or benefit, change the world.