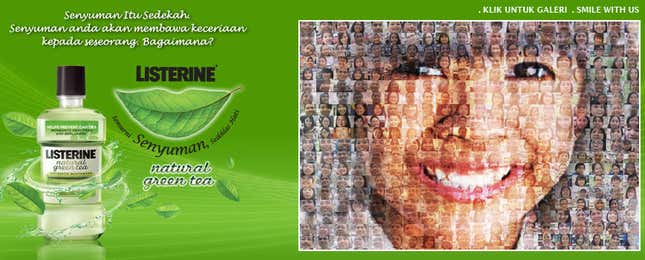 Johnson & Johnson posted solid fourth-quarter results, with executives at the US medical and consumer product giant noting a 3.5% increase in international sales. One particular highlight: oral care.
Johnson & Johnson officials drew attention to the company's newfound success tweaking the Listerine brand of mouthwash to better suit local tastes. In early 2012, J&J launched Listerine Natural Green Tea for Chinese garglers. And the company is also gaining traction with its alcohol-free Listerine Zero—previously launched in the US.
Johnson & Johnson Chairman Alex Gorsky told analysts on the post-earnings conference call that Listerine Zero was "now driving market expansion in Europe and the Middle East."  Alcohol-free offerings are a necessity for most countries in the Middle East, given that alcohol consumption isn't permitted for muslims. The growth of the same product in Europe might speak to the large and growing community of muslims on the continent.