Jonathan Pollard, who has been in prison since 1987 for spying on the United States for Israel, will be paroled on November 20, after a decision by a government review panel. His release has widely been seen as an olive branch to Israel and its supporters, who are outraged at an US-brokered deal to ease sanctions on Iran, but Pollard's lawyers said in a statement to the Wall Street Journal (paywall) that the release has nothing to do with the Iran deal.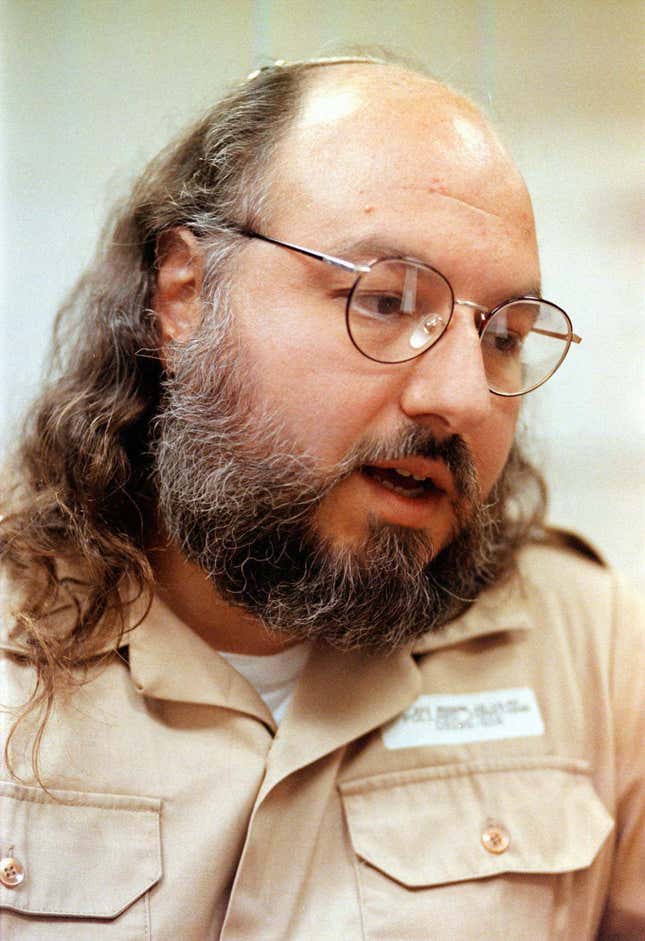 Pollard, a one-time US Navy analyst, was arrested in 1985 on charges that he passed suitcases full of classified military secrets to Israel. He was sentenced to life in federal prison in 1987. Israel granted Pollard citizenship in absentia in 1995, and has long lobbied the US for his release.
Under US law, Pollard will be required to stay in the country for five years during his parole, but his lawyers are calling on president Barack Obama to grant him clemency, allowing him to relocate immediately to Israel.
"I am looking forward to being reunited with my beloved wife Esther," Pollard said through his representatives. "I would like to thank the many thousands of well-wishers in the United States, in Israel, and throughout the world, who provided grass roots support by attending rallies, sending letters, making phone calls to elected officials, and saying prayers for my welfare."