Tesla might be getting some Chinese competition.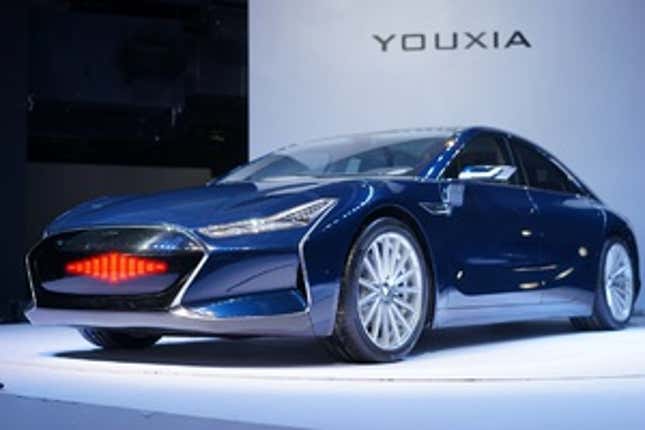 According to CarNewsChina, a Shanghai-based company called Youxia Motors recently showed off an electric vehicle that will be priced between 200,000-300,000 yuan ($32,200-48,300), factoring in a government subsidy of 9,000 yuan for green cars.
Called the Youxia X, the vehicle will reportedly go into production late next year, with deliveries beginning in early 2017, and have a range of 220-460 km (137-286 miles), depending on the battery type consumers select.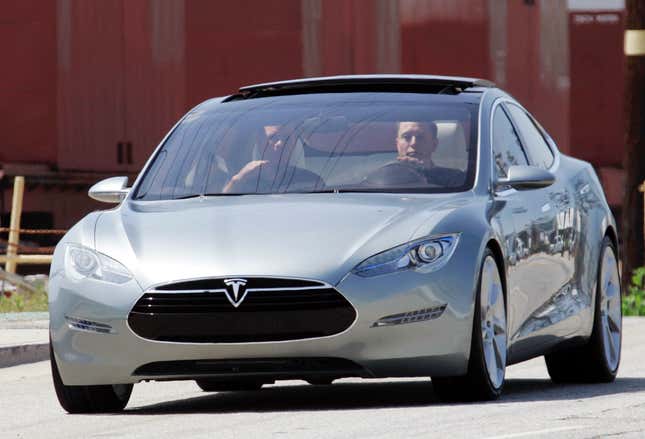 Though it bears a striking resemblance to the high-end Tesla Model S, it's meant to compete against Tesla's upcoming Model 3, due out in 2018 with a range of 200 miles and a starting price of around $35,000.
Huang Xiuyuan, the 28-year-old CEO of the little-known company, drew inspiration from Knight Rider, the futuristic 1980s American TV series starring David Hasselhoff and featuring KITT, a Pontiac Firebird Trans Am equipped with artificial intelligence. The Youxia X features a grille with a customizable display that's capable of showing a sweeping red light—similar to KITT's in the show.