When California governor Jerry Brown declared a state of emergency this weekend (Aug. 1), he said that severe drought and recent extreme weather have turned the state into a "tinderbox." There are 21 wildfires raging throughout California today (Aug. 3), with many of them sparked by lightning strikes.
Photographers on the scenes are documenting the destruction of buildings and roads, dangerous work by firefighters, and otherworldly landscapes transformed by smoke and embers.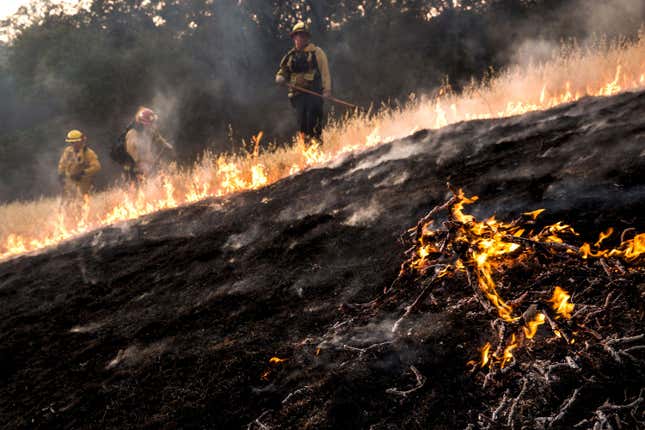 The Rocky Fire, California's largest blaze right now, started on July 29 in Lake County, approximately 110 miles (180 km) north of San Francisco. It has since spread to three counties, burned 54,000 acres of land in five days, and prompted the mandatory evacuation of 12,000 residents.