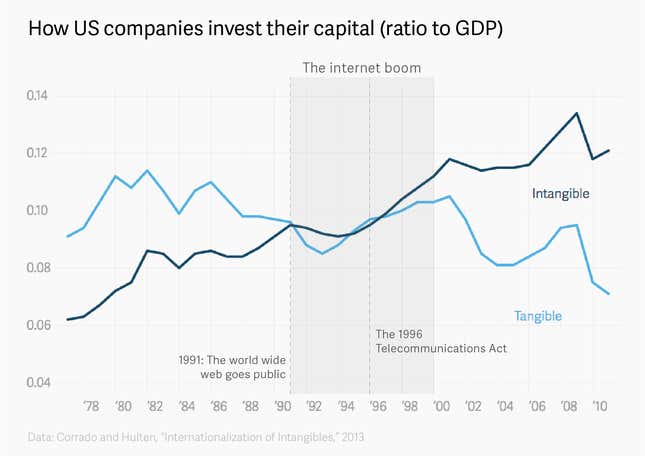 Thanks to 30 years of rapid globalization, deregulation, and technological change, enterprise investment in intangible assets has overtaken investment in tangible assets. Intangible assets—things like human capital, R&D, software, intellectual property, and brand equity, among others—now drive corporate value. Executive roles have shifted in tandem. Decision makers are expected to provide strategic guidance and foster growth, and in order to do so, they need to understand how their assets are deployed. Forward-looking CFOs are turning to cloud-based solutions, like Workday's unified finance and HR system, to ensure they have the tools they need to produce timely insights for their companies.
With Workday, global executives can trust they are getting the coherency and analytical support they need to deliver business growth and innovation. Explore one CFO's successful implementation here.
This article was produced on behalf of Workday by the Quartz Marketing team and not by the Quartz editorial staff.