What could be better than coloring books for adults? Adult coloring books featuring badass feminists, of course!
Author and illustrator Ijeoma Oluo combines empowering women with everybody's favorite amateur artistic pursuit in her upcoming Badass Feminist Coloring Book. Featuring 45 pages of coloring pages, the book is both a creative outlet and an educational one—the book also serves as a sort of illustrated history of feminism.
"I came up with the idea pretty organically," Uluo told Quartz. "I was drawing pictures of people I love, many of them fellow feminists."
So far, Oluo said she's been overwhelmed by the positive response her project has garnered. "I had estimated that I'd sell, maybe 50 total," Oluo she noted. But when Uluo put her project on Kickstarter to help fund the cost of printing, it racked up $21,536 from over 600 donors. Uluo has been working overtime the past few months to get the book out by the end of August, in response to the Kickstarter demand
While the book is primarily a celebration of feminism, Uluo said she also hopes it will act as an inspirational tool for those who may not identify as feminists yet. "I hope it can inspire some people who think, 'am I a feminist? Do I have what it takes?'" she told Quartz.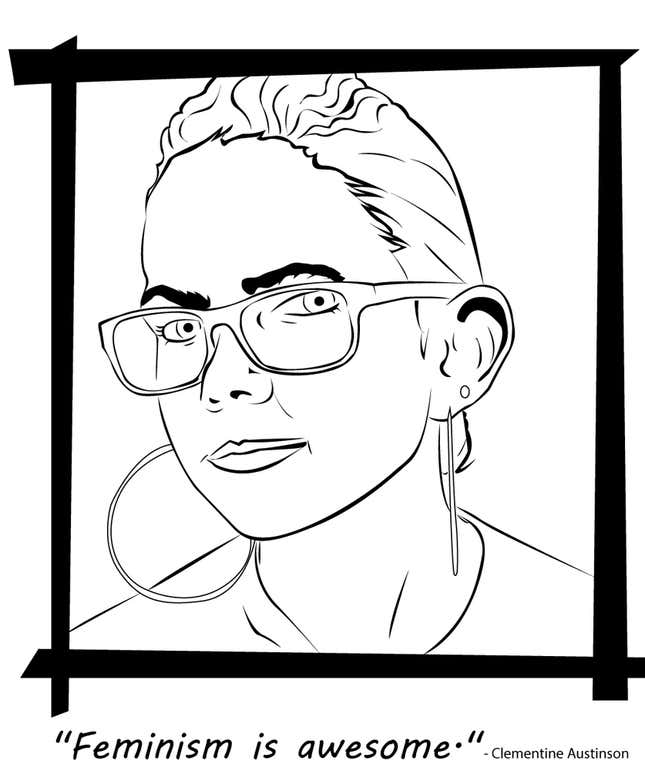 The book's subtitle—"a Colorful Celebration of Modern-Day Intersectional Feminism"—is a reference to the diverse array of feminist examples inside.
"Seeing feminists who look like you or came from similar situations as you is inspiring. Fat feminists, brown feminists, trans feminists—so many different feminists making the world a better place," Uluo said. "I want people to go through this book and think, 'I can be a badass feminist too.'"
The drawings in the book are inspired by famous feminists as well as Uluo's own friends and family.
"Picking feminists was hard and also it wasn't," she told Quartz. "So many of the feminists featured came to me and asked to be a part—and I think that's pretty awesome in an environment that tells women not to ask for things. But there are so many badass feminists out there—I could make a thousand books and not include them all."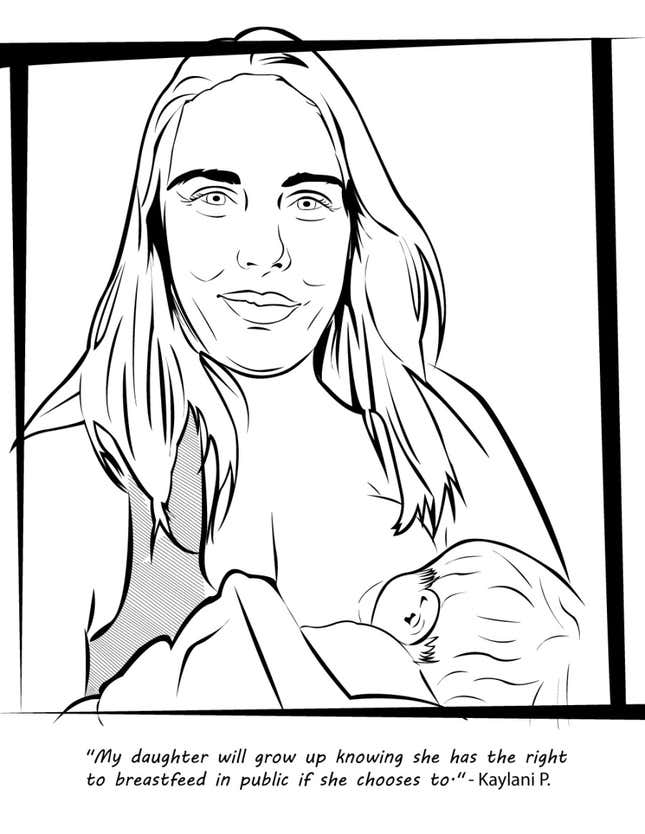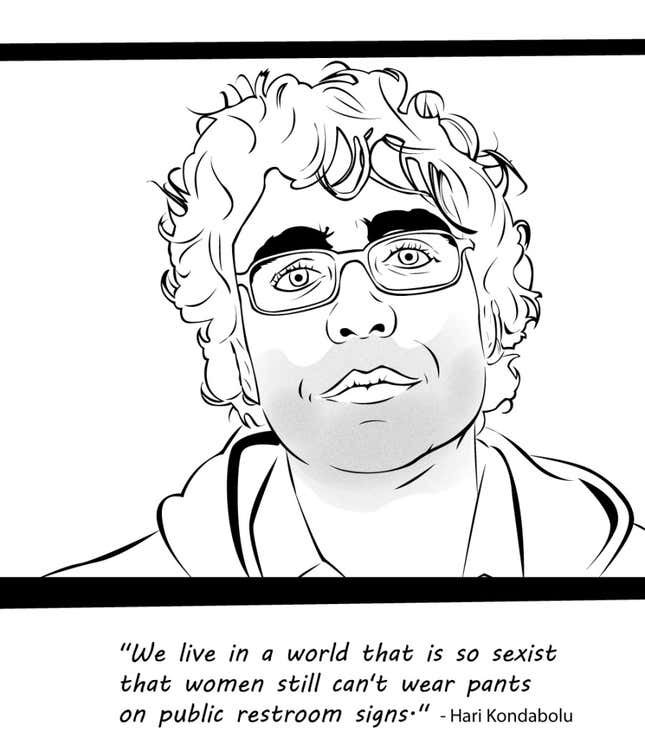 "We all stand on the shoulders of giants like bell hooks and Audre Lorde, but I get most of my inspiration today from friends and community members who fight the system in small ways every day," Uluo said. "The friend who insists on breastfeeding her kid when she's hungry, regardless of who's watching; the woman who refuses to apologize for the size of her body or the loudness of her voice, my 13 year old son railing about how sexist his school dress-codes are. These people keep me going every day."