For days, water contaminated with arsenic, mercury, and lead has been flowing fast from an abandoned gold mine in the US state of Colorado. Now, the government agency that caused the spill during a clean-up operation has said it is bigger than first thought.
The spill at the defunct Gold King Mine began on Wednesday, when a crew from the Environmental Protection Agency, which was clearing debris and trying to find the source of existing harmful leakages into the local water supply, breached a mine wall.
Waste water burst from the breach, flooding into Cement Creek and then flowing downstream into the Animas River.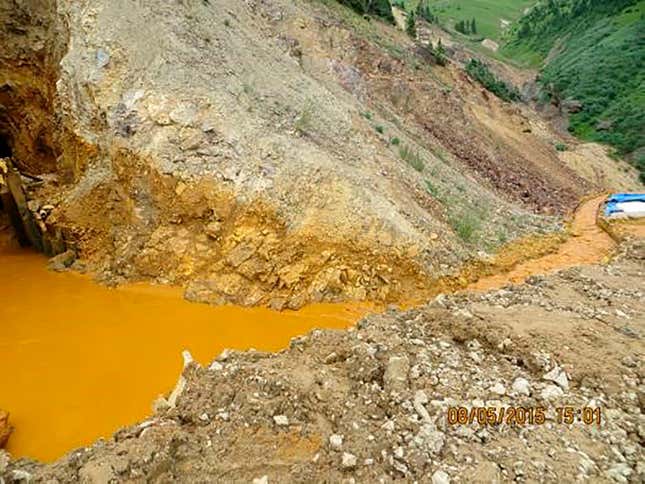 On Sunday, the EPA admitted that 3 million gallons of water had flowed from the mine since the incident, upping a previous estimate on 1 million gallons. The agency has apologized for the spill. Dave Ostrander, EPA regional director of emergency preparedness, told local residents (paywall): "We typically respond to emergencies; we don't cause them."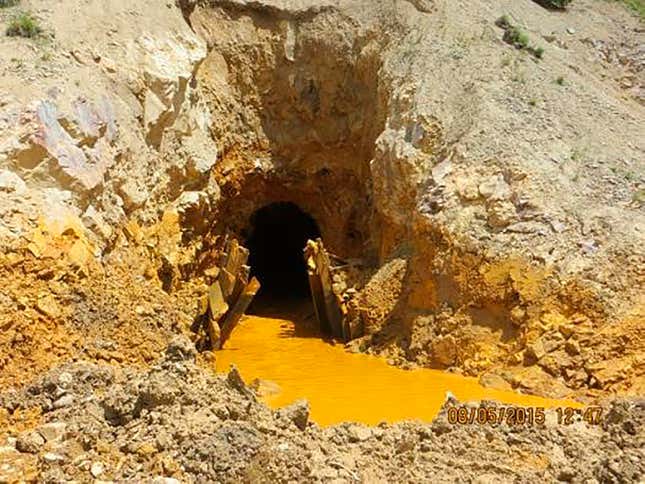 By the weekend, the contaminated water had turned the Animas river orange and crept 75 miles south to the border with New Mexico. But the EPA had also begun containing it in purpose-built pools to help manage the pollutants it contains.
Early reports also indicated that small creatures living in the river were still alive 20 hours after the incident. But local people have been advised not to use the water for cooking or drinking.