Last August, Scotland-based artist Charles Young happened upon a paper sculpture he had made, and it gave him an idea.
"I was looking for a project that could keep me making something new every day," Young told Quartz. He didn't plan on making 365 more sculptures, he said, but once he began, he just kept going. The still-growing collection has become a entire miniature town made of paper. Young calls it Paperholm.
"I try to make the Paperholm models as the first thing that I do in the day," said Young. " This way it works as a kind of warm up for anything else that I'm working on."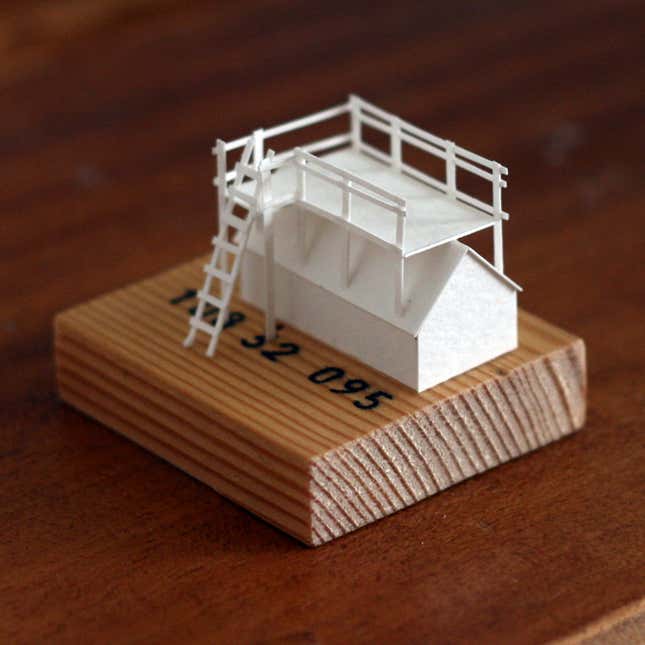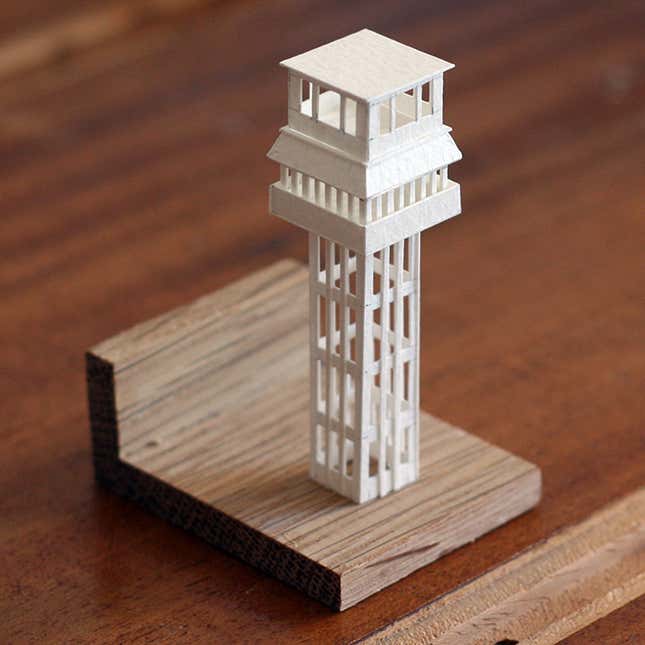 For now, the only place to view the tiny sculptures is online, but Young said he hopes to display them as a complete collection soon.
Can't wait? A limited selection of Young's creations are available for purchase.