Most of the high-end smartphones on the market right now aren't cheap. If you're buying one outright—that is, without contract subsidies—a new iPhone 6 starts at $649, and a Samsung Galaxy S6 costs $580. But Chinese manufacturers have recently started making inroads into the high-end market, making phones that can stand up to the world's most popular phones, but at a fraction of the cost. Xiaomi's Redmi Note 2, announced last week and on sale in China for about 899 Yuan ($140), sold 800,000 units in just 12 hours. In the US, however, the options are more limited. But the second phone from another Chinese manufacturer, OnePlus, may be the first smartphone under $400 worth your time.
OnePlus calls its (unsurprisingly named) OnePlus 2 a "flagship killer." After a week of testing out the phone, which starts at $329, Quartz found a lot to like about the killer:
What's good
The camera is decent. It probably won't get its own advertising campaign any time soon, but the 13 megapixel camera is definitely better than many cameras included on phones in the same price range.
Few gimmicks, no bloatware. Unlike some other high-end phones, OnePlus uses a variation of Android called "OxygenOS" that's pretty much standard-issue Android Lollipop. Swiftkey, a swipe-based keyboard program, is included, for people who might prefer it over the standard Google keyboard.
It's pretty well built. OnePlus shipped me a Two with a weird sandpapery case on the back, but otherwise, the phone felt as premium as any Google Nexus or Samsung phone. The screen is bright and sharp, and the fingerprint scanner works well, too.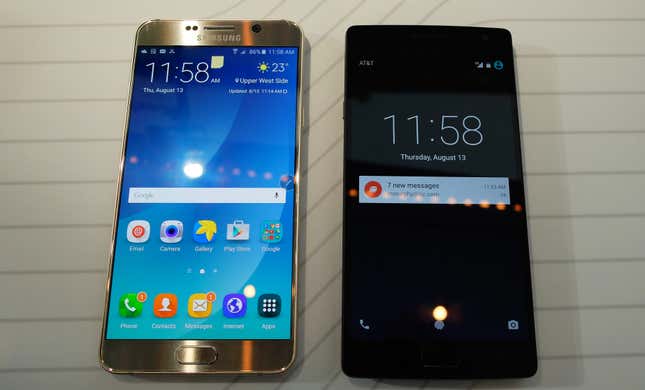 The three-way rocker for notifications. It's simple, but kind of amazing no one thought to do this sooner. The Two has a switch that turns notifications on or off, but also includes a middle setting that just notifies you of important notifications, which you can customize. It's like Apple's Do Not Disturb function, except easier to control.
Double-tap to wake. Just tap the screen of the phone twice to wake the screen up and use the "OK Google" command to start doing things. The OnePlus 2 also has other gestures for when the screen is off: Drawing an "O" will open the camera, and a "V" turns on the flashlight, but these seemed less useful and harder to remember than just double-tapping and using the phone.
Dual SIM card slot. For those who like to travel, or those who want to get the best out of multiple cell providers, the OnePlus comes with two nano-SIM card slots that can be swapped over and managed right from the settings menu.
Great screen. OnePlus says its display is brighter than the iPhone 6's, and although I didn't find that while using it, the 5.5-inch HD screen itself looks good, especially when watching videos or playing a few games (or hours) of Angry Birds 2.
You can get a bullet-proof one. Well, at least a back case made of Kevlar. The interchangeable back cases only come in fancy materials, like bamboo, rosewood, and Kevlar, so it's unlikely that this phone is going to spur a return of the early 2000s fascia-swapping trend. But who knows.
What's not so good
It won't charge off a computer. Make sure to pack the plug when traveling with this. One overnight charging—when the phone wasn't connected to WiFi—it actually lost 4% battery (yes, when plugged in). Another day, when it was on WiFi, it spent seven hours charging to just 50%.
The cable is silly. The flat, wide red and white USB-C charging cable is weirdly showy, unlike the phone, and looks like something Beats Audio might include. Although the OnePlus 2 doesn't come with any headphones—which is a shame—at least there aren't any crazy red flat-cable monstrosities included.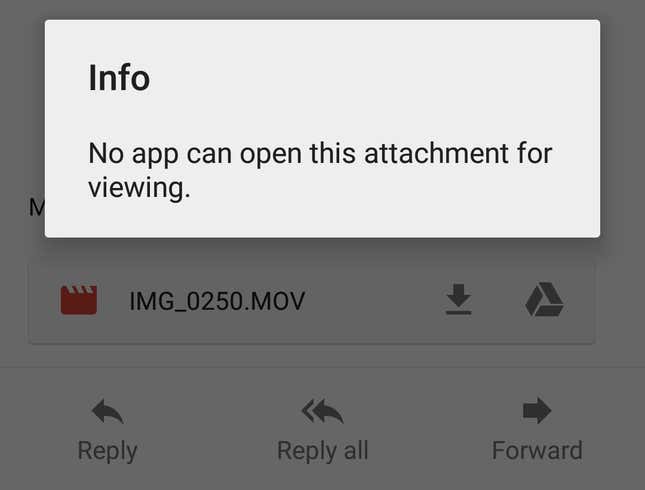 There are a few software kinks. I couldn't play a movie I downloaded from the Gmail app, which was just a .mov file. I also somehow kept turning the flashlight on in my pocket—which blinded multiple subway passengers a few times—which is most likely a bug from the double-tap to wake feature. The home button froze a few times as well, not allowing me to press it, or I would press it and nothing would happen for a moment.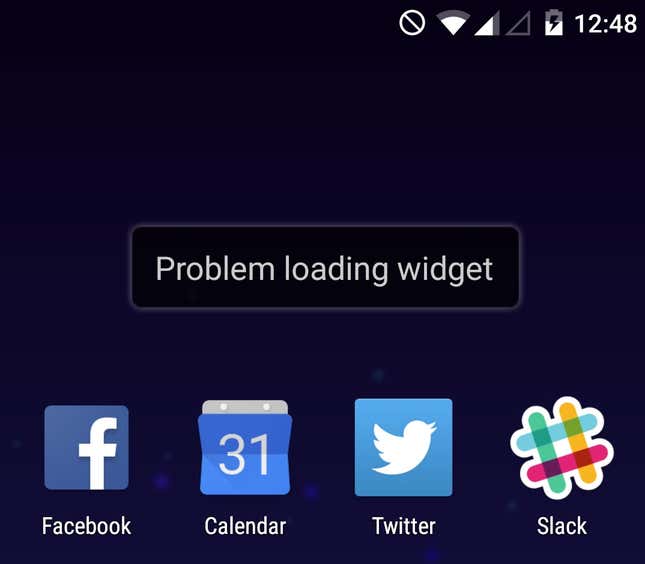 The camera isn't perfect. The back-mounted laser that's supposed to autofocus the camera didn't really seem to do very much. And the front-facing camera seems to fishbowl at the corners, making your selfies look a bit droopy.
It doesn't have NFC. In case you're a really big fan of Google Wallet/Pay, you won't be able to use it. There's always Venmo, though.
It looks pretty boring. Not a deal breaker by any means, but the OnePlus 2 looks like many other smartphones on the market, including the LG G4, Nexus 5, and also, the OnePlus One.
You can't get one yet. OnePlus said it's not going to be shipping phones to North America for another two or three weeks, as it's been having some production issues.
All that matters
It's cheap. For $329, you get a smartphone with 16GB of storage, a 13 megapixel camera, and a phone with the latest Android operating system, and for $60 more, you get 64GB of storage. If you're in the market for an Android phone, and you live in the West, this phone is definitely worth considering. It's almost half the price of the flagship Samsung, LG, or HTC phones, and can stand up to each of them. Assuming you can get your hands on one.