There are many ways to honor a loved one who has passed away, but Wisconsin farmer Don Jaquish may have created one of the most magnificent.
In a part of the country dominated by fields of soybeans and corn, Jaquish planted a strip 4.5 miles (approximately 7 km) long of sunflowers—a tribute to his wife Babette, who died of cancer in November 2014, KARE 11 reports. The sunflowers can be seen along Wisconsin State Road 85, in a 60-foot-wide strip, stretching across Jacquish's land, as well as five of his neighbors', who told him to pay the rent he deemed fair.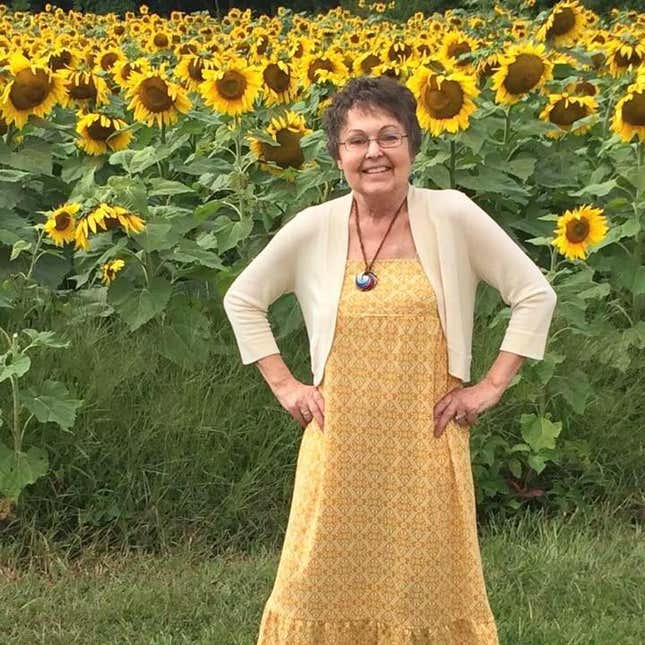 Jaquish, who grows mostly corn, says that sunflowers were Babette's favorite flowers and that he plans to harvest and sell the sunflower seeds as bird feed, and donate the proceeds to support families dealing with cancer and other illnesses.
He said there are similarities between the flowers and his late wife. "They fit her personality," he told KARE 11. "She'd walk into a room and her smile would light up a whole room."
Watch this mesmerizing video of the sunflower patch to get a sense of the size of this incredible memorial.