The Boston police department arrested two men last week who were allegedly threatening a violent attack on the Pokemon World Championships—an annual tournament where hundreds of video game and trading card players from more than 30 countries face off to win scholarship money and prizes, in front of thousands of spectators.
After receiving information about violent threats on the convention on social media, the Boston Police Department, in cooperation with the venue's security officers, stopped two men from entering the John B. Hynes Veterans Memorial Convention Center on Thursday, Aug. 20. After searching their car, they found unlicensed firearms, several hundred rounds of ammunition and a hunting knife.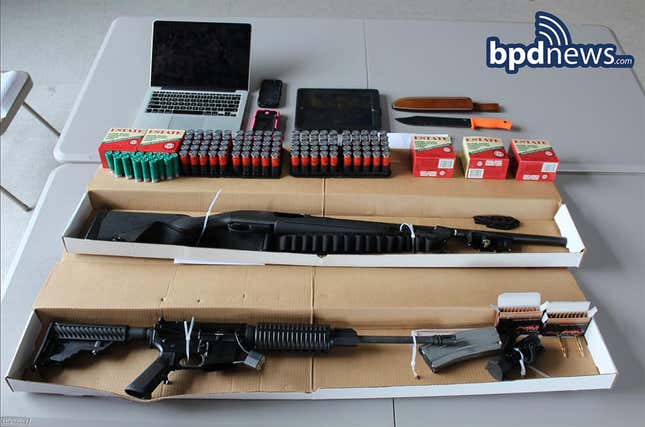 Eighteen-year-old Kevin Norton and 27-year-old James Stumbo, both of Iowa, were eventually arrested and charged with several unlawful firearm violations just after midnight Saturday, Aug. 21.
The Pokemon Company said in a statement that after they had been notified by players of the online threats, they passed the information to the convention center's security.
"Due to quick action, the potential threat was resolved. The Pokémon Company International takes the safety of our fans seriously and will continue to ensure proper security measures are a priority," the company said.
According to the Daily Beast, Stumbo posted a photo of the guns in a Facebook group entitled "Mayhem Pokemon Crew," with a caption that read:
"Kevin Norton and I are ready for Worlds Boston here we come!!!"

"Good luck!" wrote a Facebook user named Joey Faux.

"With killing the competition?" asked Norton.
"Haha yes," replied Faux.