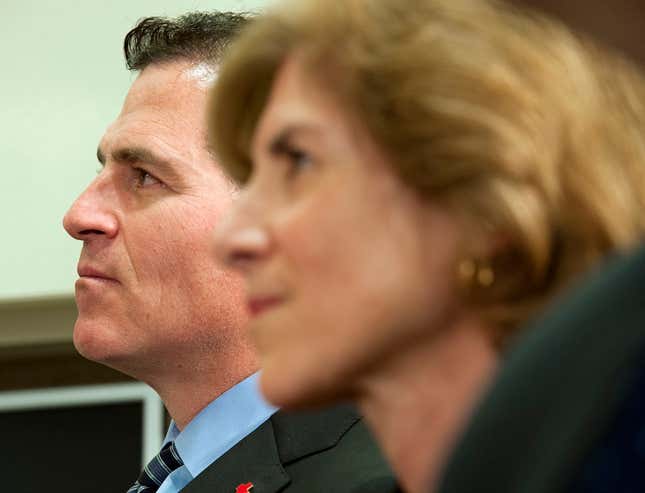 Michael Dell is trying to take back control of the company he founded—but he'd better be careful about how he does it. Dell, who is teaming up with private equity firm Silver Lake and Microsoft to take the eponymous PC maker private, is reportedly seeking a majority stake. He owns about 16% of the company now, and is willing to kick in at least $4 billion in equity as part of a deal that could be worth at least $22 billion.
But buyout scenarios involving company management are rife with possible landmines. Corporate governance rules suggest that an executive, who is already a company insider, should not be shown favoritism or given other unfair advantages.
So far, it looks like Dell the man and Dell the company have taken the appropriate steps. He approached the board about the idea. The directors formed a special committee, which does not include him, to evaluate it. They retained separate advisers, apart from the company's usual consultants.
But the devil is usually in the details, and news about shady behavior doesn't normally come out until the merger documents are filed with the SEC—when the deal is already signed, and harder to undo.
One of the more egregious examples of this was the $3 billion buyout of J. Crew in 2010. The retailer's CEO, Mickey Drexler, talked to private equity firms for almost seven weeks before notifying the board of the discussions. Worse, among the firms Drexler was talking to was TPG Capital, one of whose founding partners, Jim Coulter, was on J. Crew's board. TPG had taken J. Crew private in 1997. A Delaware court criticized the deal and J. Crew ended up paying $16 million to settle a shareholder lawsuit.
However, lawsuit or no lawsuit, J. Crew shareholders still approved the buyout, since there were no other buyers offering a better deal than Drexler and his private equity friends. And that's what will probably happen if the Dell buyout goes through. Especially since Dell is so large, no other buyers are likely to emerge, so investors will be stuck with whatever terms are hashed out by Michael Dell and his partners.
That means that in the end, Dell will probably get his sweetheart, even if his company has to pay a legal settlement. It's the price of marriage.