"Design's purpose is to improve lives," explained Mikal Hallstrup the jury chair of this year's Index Awards design competition. "It's not about tea cups or fancy chairs."
Organized by a non-profit organization based in Copenhagen, Denmark, a city looking to its architects and designers for solutions to become the world's first carbon neutral city by 2025, the Index Awards posits to be the "the most important award and largest prize" in the design industry. Bestowing each winner with a €100,000 (roughly $152,700) cash reward, Index spotlights what the much-touted "design-for-good" movement can actually achieve—bold and creative solutions to global problems thanks to a designer's unique insight and intuition.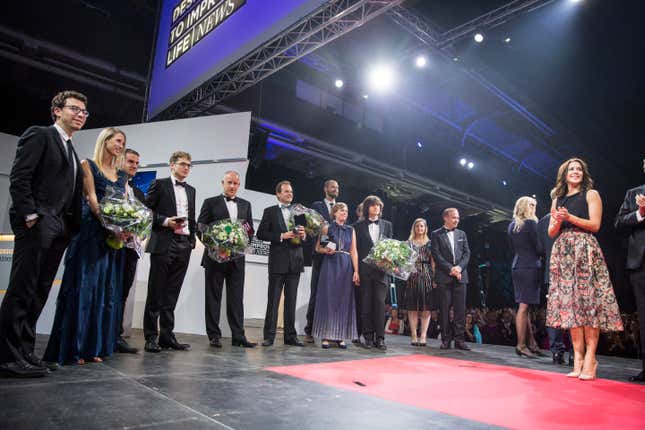 This year's winners were revealed last Thursday (Aug. 27) in a ceremony attended by Quartz. Collectively, the winners envisioned an energy-efficient world with cleaner oceans, ample food supply and populations with access to better health and education. Besting 1,123 entries from 72 countries, these are this year's five winners:
Ocean Cleanup Array: a system for the world's largest plastic pollution cleanup mission
Troubled by widespread plastic debris while diving in Greece, Dutch student Boyan Slat, then 16, had an idea to clean the world's oceans. Slat's sea-life-friendly invention uses a system of long floating barriers and platforms to trap plastic by working with the water's natural currents. Five years and many accolades and supporters later, Slat and his team at Ocean Cleanup have just completed a month-long research expedition to the Great Pacific Garbage Patch in preparation for the largest cleanup mission in history, scheduled to begin in 2020.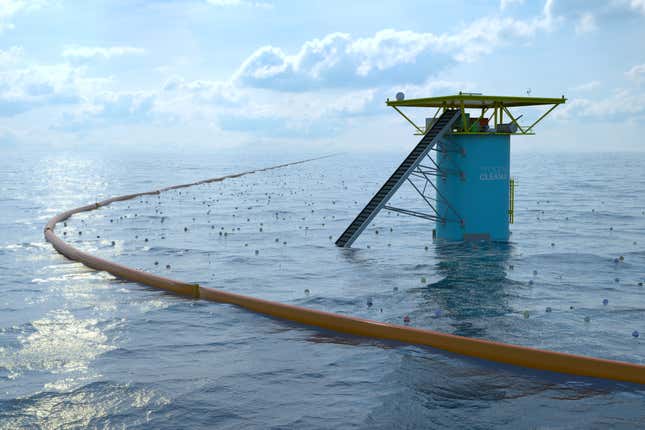 Tesla Powerwall: an energy piggybank for home use
Before the Tesla Powerwall, there was no efficient system for home energy storage. Owners either had to use the battery energy immediately or sell it back to electric companies. Described as an "energy piggybank," Tesla has adapted its electric car battery for home use. The wall-mounted lithium-ion battery allows owners to store energy collected from their solar panels for later use, lessening their dependence on the utility grid for electricity or acting as a generator during a power outage.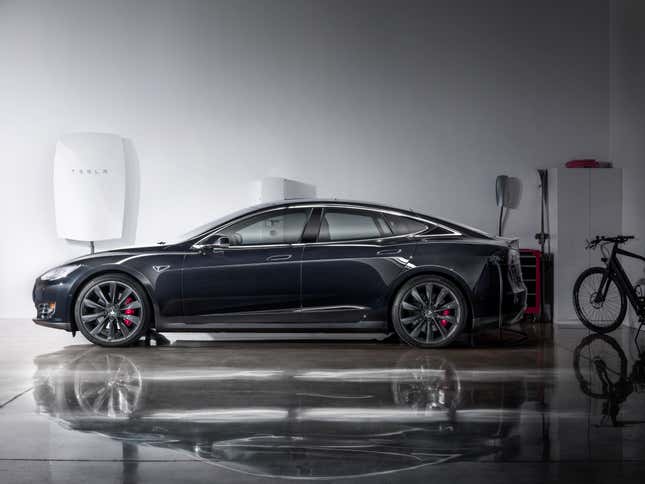 Duolingo: access to free, high-quality language learning education for all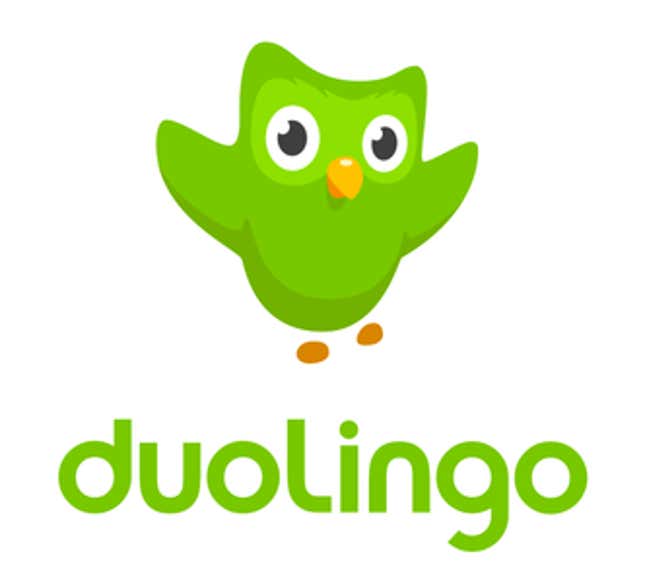 With over 100 million users worldwide, including Bill Gates, Duolingo has emerged to be the world's most popular way to learn a new language online. Created by two professors in Carnegie Mellon University, the free science-based app uses gamification techniques to accelerate learning. Its co-founder Luis von Ahn, who also developed the bot-detector technology ReCAPTCHA, said that Duolingo's team is currently working to recreate the experience of having a one-on-one language tutor which has been proven to dramatically increase the rate of language acquisition.
Peek Retina: a diagnostic smartphone app to preventing blindness
Designed by a multi-disciplinary team of doctors and product designers, the smartphone app enables any doctor to perform high quality eye examinations anywhere, but especially in underserved areas. "Out of the 40 million blind people in the world, 4 out of 5 could have been treated or avoided being blind in the first place," said Dr. Mario Giardini who led the development of the hardware.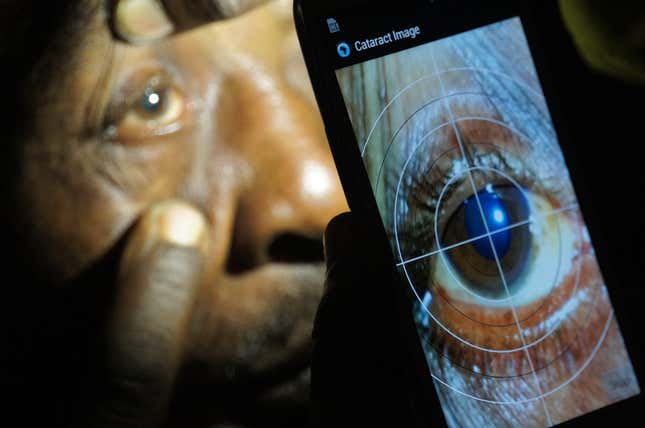 Sky Greens: a vertical farm designed for the dense urban metropolis
Think skyscrapers filled with cabbage and bok choi. Singaporean entrepreneur Jack Ng created Sky Greens, the first commercial-scale farming system that can work within the confines of a dense urban metropolis. Working with the extant models of vertical farming from the 1950s, Ng's ambition is to supply more vegetables to his local markets, and ameliorate Singapore's 93% import rate on vegetables and produce.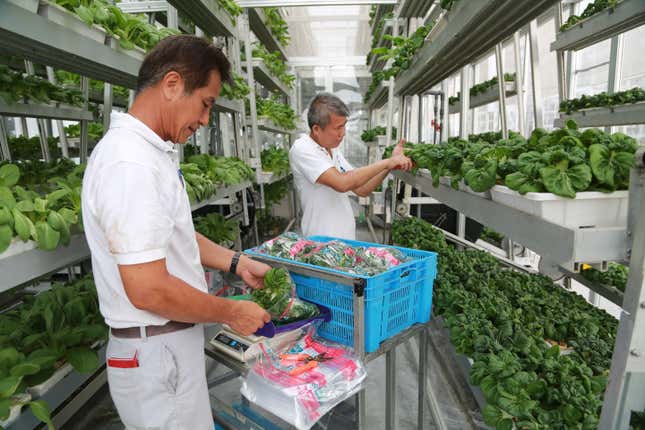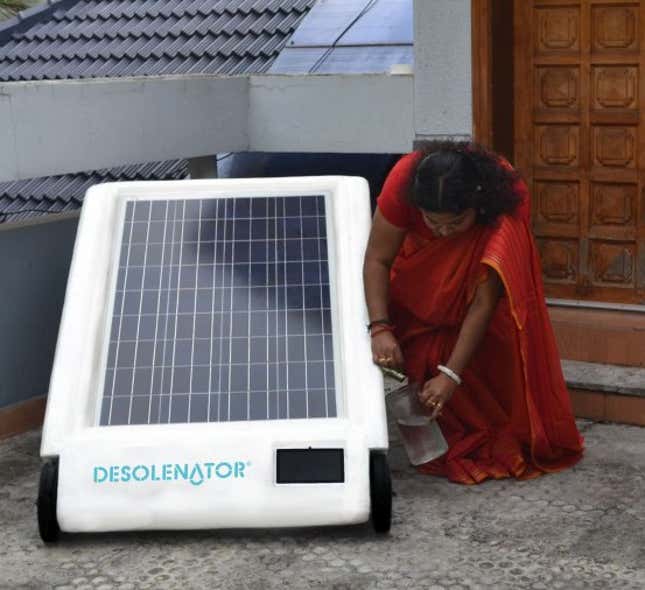 The Desolenator, a low-cost mobile water purifier powered entirely by solar energy, garnered the People's Choice Award during the event.
During the ceremony, Index Awards CEO Kigge Hvid also announced the creation of a new venture capital fund that will invest exclusively in Index Award nominees and winners to help designers bring their projects to scale.