BRUSSELS—For one in 10 people, life is a daily struggle. Sufferers of diabetes often complain that they don't have enough control over their health, despite the promises modern treatments offer.
There is, however, hope for change. On Sep. 3 in Brussels, 40 diabetics began what may be one of the toughest physical challenges they have faced in their lives—a 1,500-kilometer (932-mile), nine-day cycling tour through the Alps. Along the way, the riders will be supported by a slew of new digital health technologies designed to manage diabetes even under extreme circumstances.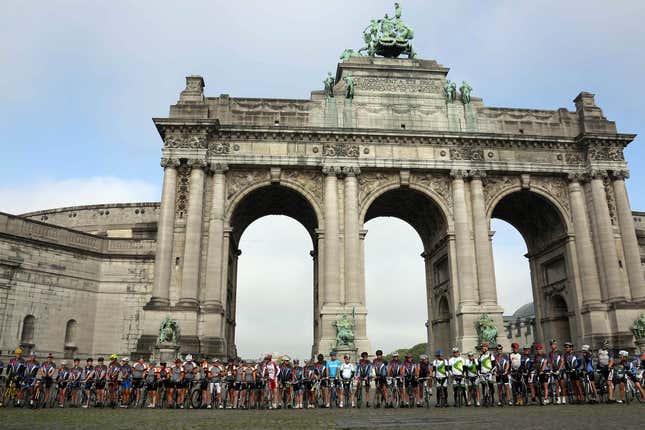 Diabetes is a condition where the body loses the ability to balance the amount of sugar in its system. This is either because the body is not able to produce insulin, the hormone responsible for sugar management, or the body's cells don't respond to the insulin produced.
Too much or too little sugar can be hazardous to health. "Without the right care, people can die in as little as three years after the onset of disease," Kyle-Jacques Rose, a patient taking part in the tour, told Quartz. Rose has seen such occurences in diabetic children who didn't have access to insulin therapy.
This will not be the first time these technologies have been tested by people, but it will be among the first tests during an extreme sporting event. If they work—the cycling tour is also a mini clinical trial—the technologies promise to improve the lives of diabetes patients around the world.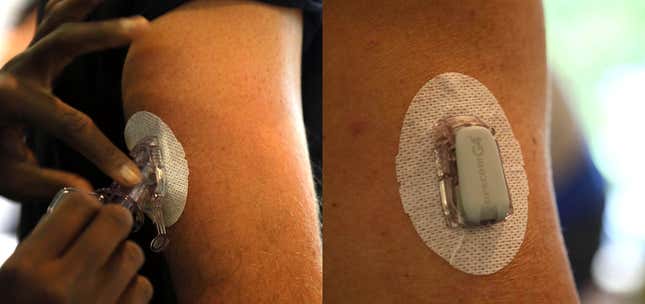 Diabetes is "like solving the same algebraic equation every day, except the variables change on you without warning," another diabetes patient told me. Access to live data produced under changing conditions can make a big difference in understanding how such variables change.
The technologies being used by the cyclists aren't radically different from what already exists in the market. The kit features a continuous blood-glucose monitor, a heart-rate monitor, movement tracker, and a smart insulin pump. But what is novel is that these devices are wirelessly connected to each person's mobile phone. Hooked up to cloud-based analysis software, the data should make it easier to navigate the many hoops that diabetes patients have to jump through every day to manage their condition.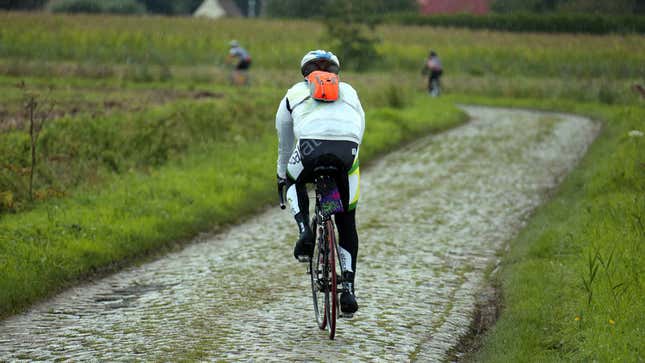 Data monitoring of this kind has a longer-term benefit, too. Usually diabetes patients visit their doctors every six months, and after a series of tests they learn how well their bodies are responding to treatments. With continuous data monitoring, when patients visit their doctors, the wealth of information they have collected enables a much better analysis of how their bodies are managing sugar levels.
Or that, at least, is the hope. We'll know soon enough as the cyclists make their way through 22,000 meters of climbs on their grueling route over the next nine days.