Brandon Stanton has been internet famous since 2010 for his wildly popular street portrait and interview series, Humans of New York.
Lately, Stanton has been traveling through Iran and talking to people there, and his tear-jerking quotes and photos are offering the world a new perspective on a people regularly vilified by Western media.
Yesterday, president Barack Obama drew even more attention to Stanton's efforts by commenting on a photo of an Iranian father and son, in which the father describes a time when the son gave away family groceries to strangers: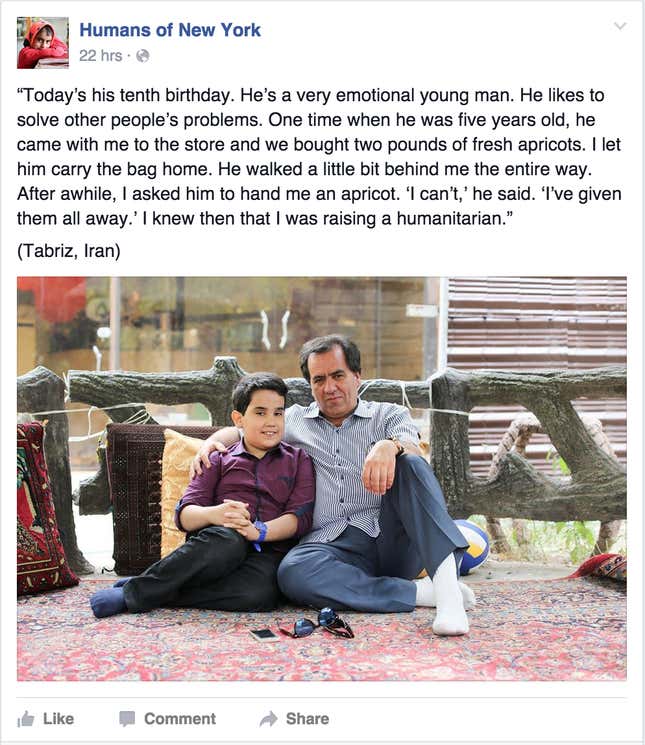 The president responded via the official White House Facebook account, signing the comment with his initials, which reportedly is an indication that the words actually came from him:

Obama may be feeling particularly genial on the subject of Iran, now that he has secured the backing of enough senators to pass the Iran nuclear deal through Congress. The deal, signed by Iran and six world powers, would lift international sanctions in exchange for Iran curbing its nuclear program.