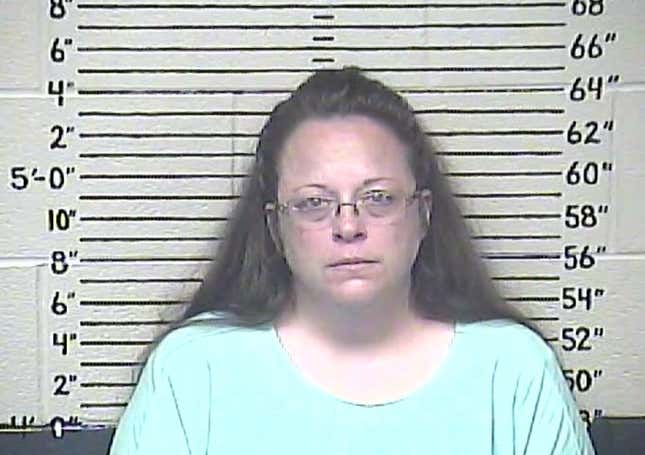 A Kentucky judge has ordered the release of county clerk Kim Davis from prison, after her office complied with the judge's orders to issue marriage licenses for both same-sex and opposite-sex couples. Upon her release, Judge David Bunning directed Davis not to interfere with the marriage license process.
Three couples in Rowan County, where Davis is the elected clerk, have received marriage licenses issued by her deputies, according to the Lexington Herald-Leader.
Davis has become an object of scorn for gay marriage supporters, and a cause célèbre for opponents of same-sex marriage, since her refusal to abide by the US Supreme Court ruling that legalized same-sex marriage earlier this year. She has served five days in a county detention center on contempt of court charges.