Barack Obama has said that he intends to make college free for more Americans, and on Sept. 9, the White House revealed a new public awareness campaign as a step toward that end, called Heads Up America.
Back in January, Obama proposed a plan called America's College Promise, which would offer funding to high-achieving students at community colleges, for the first two years of their bachelor's degrees. This new campaign lays out the basics of that proposal, and seeks to raise support for it.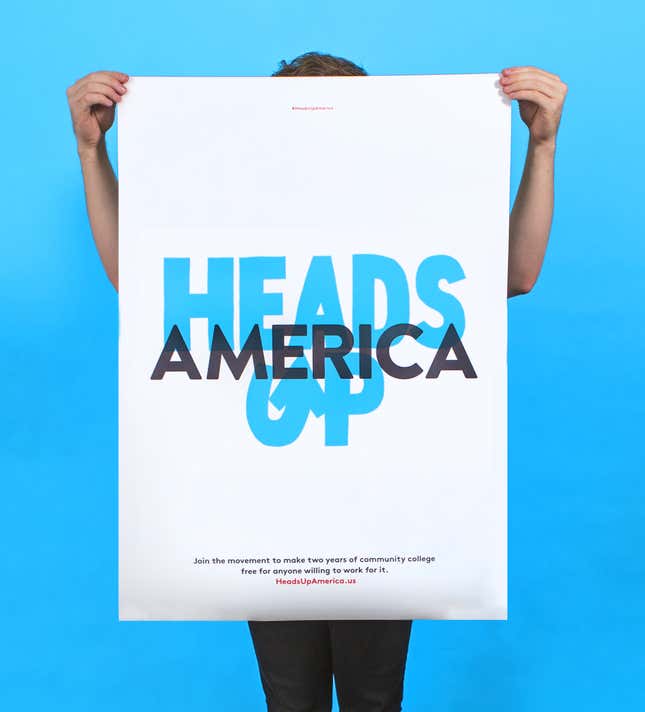 Designed by the international digital agency Huge, the Heads Up America website provides supporters with branded tools to amplify Obama's campaign. In keeping with Obama's proven savvy with catalyzing movements through digital platforms, Heads Up America (not to be confused with a similarly-named CDC campaign about concussions) is designed to primarily leverage social media channels."The campaign relies heavily on local and digital activation and very little on mainstream broadcast," explained Kate Watts, managing director of Huge's Washington, DC offices, to Quartz.
Reminiscent of the architecture of Obama's previous voter mobilization campaigns, the new website provides a place for people to pledge their support.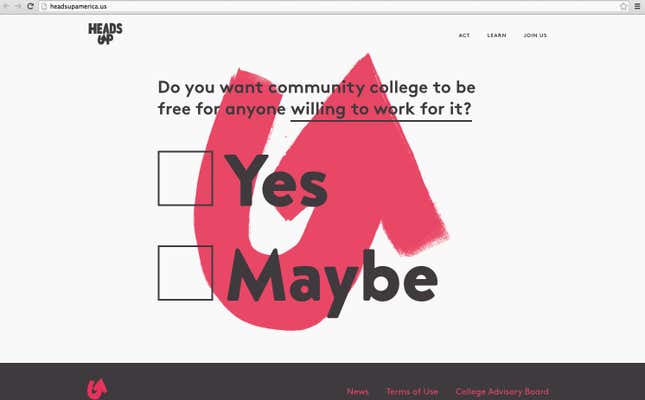 It also serves as a data resource about access to college in the United States.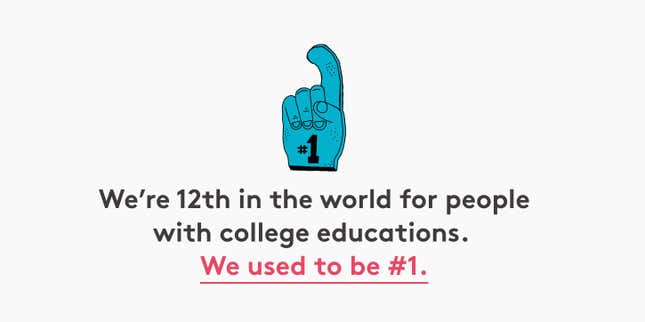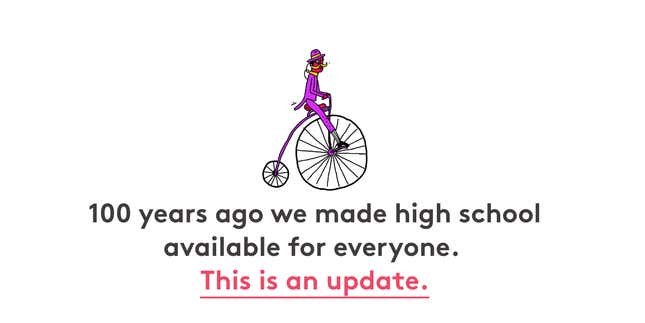 On Heads Up America's YouTube channel, real-life community college students, alumni and professors are joined by celebrities like comedians Louie C.K. and Chris Rock to make the pitch. Actor Kal Penn, who now works in the White House as associate director of the office of public engagement, also makes an appearance.