Unusually volatile forest fires incinerated buildings, cars, and just anything about anything else in their path in northern California over the weekend. On Sunday (Sept. 13) governor Jerry Brown declared a state of emergency in Lake and Napa counties as thousands fled for safety, after the Valley Fire, which started on Saturday afternoon, grew with remarkable speed. More than 400 homes and businesses have been destroyed, the AP reports, and one person killed.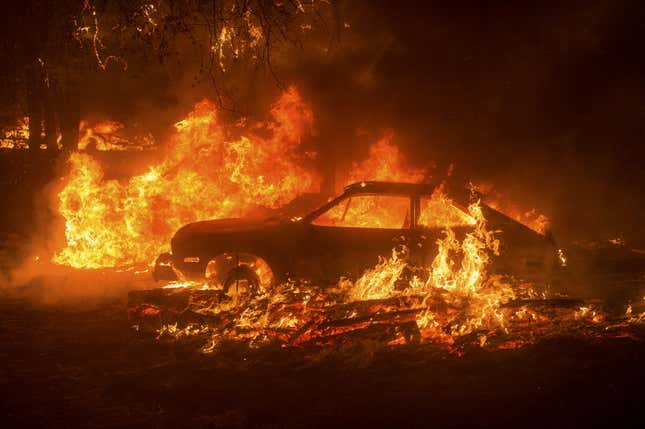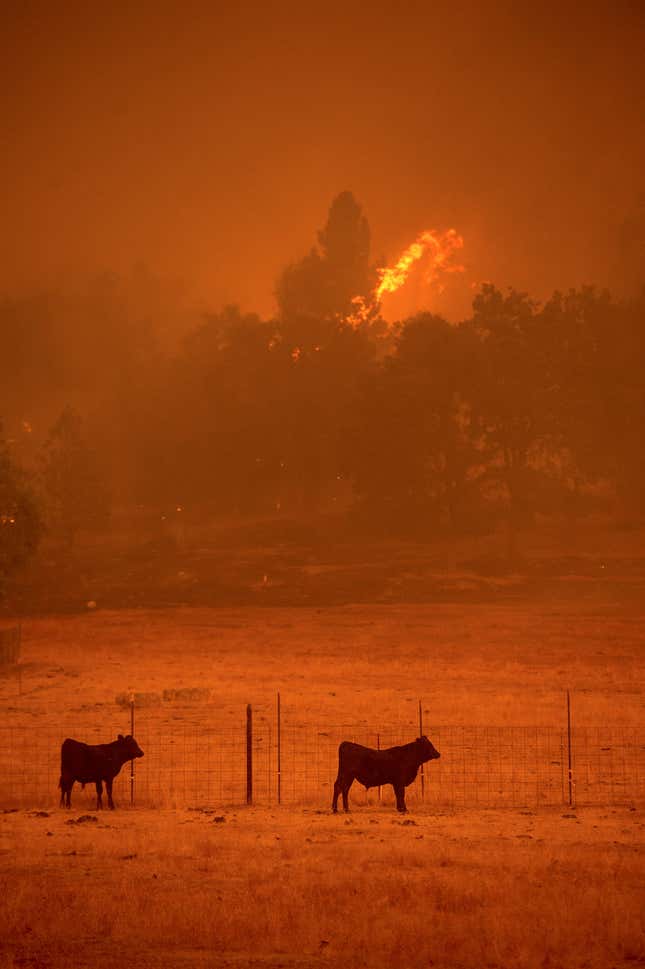 "The fires are spreading faster than I have seen in my 30 years," said Mark Ghilarducci, director of the Governor's Office of Emergency Services, on Sunday in Calaveras County, scene of the massive Butte Fire that has burned more than 80 homes. "The bushes, the trees have absolutely no moisture in them, and the humidities are so low that we are seeing these 'fire starts' just erupt into conflagrations."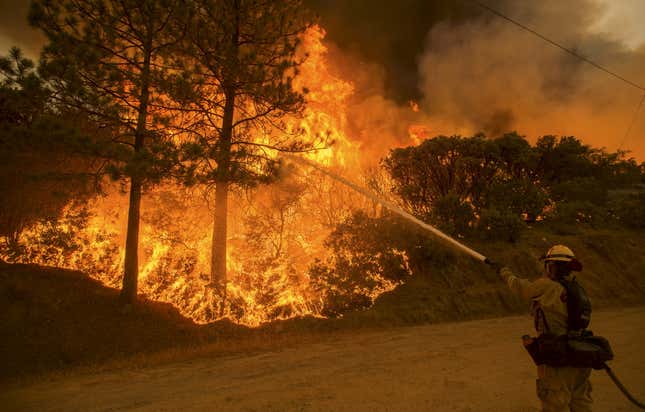 Local news reports that 20,000 people have been evacuated, many of them by driving their own vehicles past terrifying streets of burning buildings:
The fires left behind otherworldly scenes of charred property.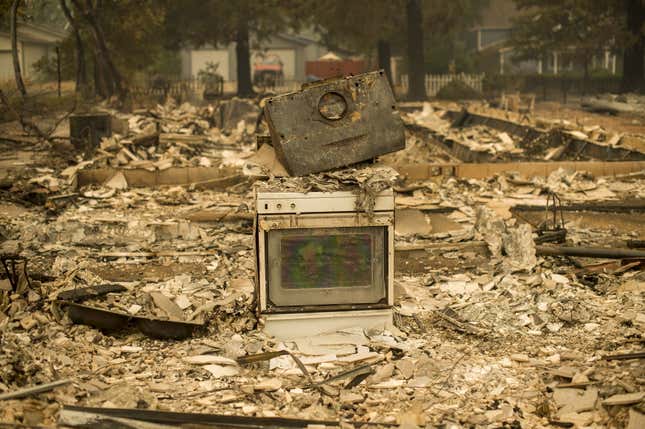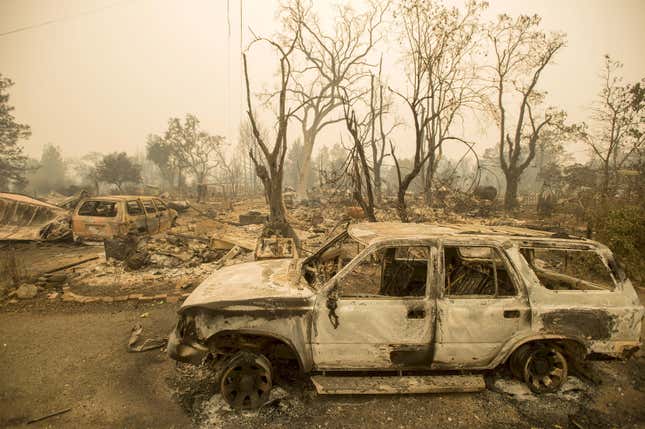 By Sunday evening in California, the Valley Fire covered 50,000 acres, fire officials said, the Butte Fire covered 63,500, and they were still struggling to get both under control.