Porsche is looking to give Tesla a run for its money.
The German car maker on Monday (Sept. 14) took the wraps off its first all-electric vehicle at the Frankfurt Auto Show. A concept car, the Porsche Mission E sports the ability to go from zero to 100 kilometers (62 miles) per hour in less than 3.5 seconds, an 800-volt drive system, and a battery that charges to 80% capacity in 15 minutes—reportedly faster than Tesla's Superchargers. Fully charged using a special 800-volt charging system, the Mission E can travel more than 500 km—or about 400 km after a 15-minute charge.
Many concept cars remain just that—a concept. But Porsche expects it to be a production car within five years, according to USA Today.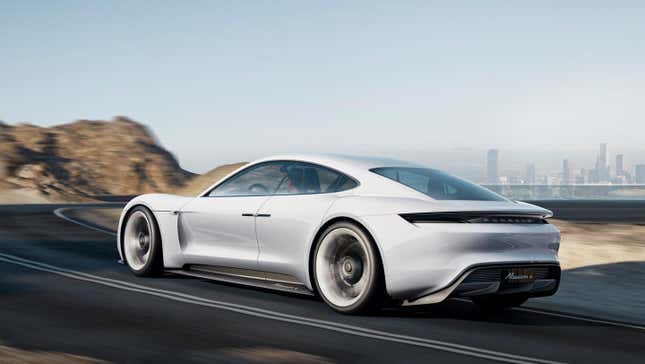 The car's cabin also features its share of tech, including an eye-tracking system, a curved OLED dashboard display that adjusts according to the driver's seat position, and the ability to detect the driver's mood using a camera mounted in the rear-view mirror. (The Mission E can reflect the mood by displaying an emoticon in the dashboard.)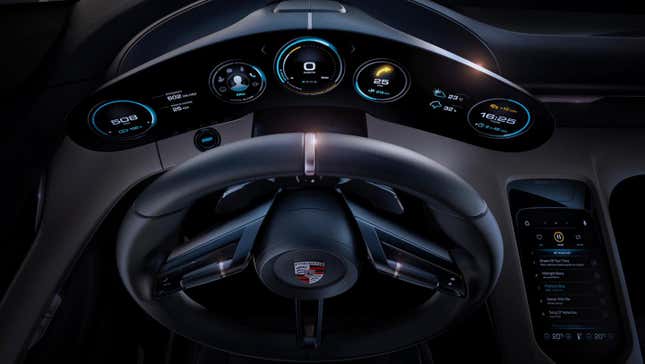 "We were asked many times, 'Why don't you do a pure battery car?'" Wolfgang Hatz, Porsche's global head of research and development, told the Los Angeles Times. "We said it would happen when we can really deliver performance, reliability, and driving range. And now the time is right."
Though Porsche has not revealed pricing or other details, Hatz told the newspaper the Mission E is "very close" to getting approval for production.
Eco-friendly sports car enthusiasts can expect to dig deep into their wallets: "The Porsche is always worth its price," he hinted.