Walmart's head of mobile and digital has joined PepsiCo to lead a big e-commerce push for the maker of Doritos potato chips and Pepsi-Cola.
Gibu Thomas, who helped to drag Walmart into the digital age and spearheaded the launch of its Silicon Valley tech shop @WalmartLabs, quietly left the mega-retailer and started at PepsiCo this month, a PepsiCo spokesman confirmed to Quartz. Thomas didn't respond to a request for comment.
The move comes as an increasing number of consumers are going online to shop for their groceries and other consumer products, shaking up an industry that had long considered itself immune from a shift toward Internet shopping.
But as Amazon, Walmart, Staples and other mega-retailers ramp up online grocery sales, manufacturers had no choice but to come along. While online sales of food and beverage make up only 2.2% of the $347 billion that eMarketer estimates will be spent on e-commerce retail in 2015, the category is growing at more than 12% a year.
"E-commerce is shaping up to be the next great revolution in the food and beverage industry," PepsiCo CEO Indra Nooyi declared at the company's annual shareholder meeting in May.
To that end, she said the company is retooling the form, function, packaging, and fulfillment of its products. It's also shifting its advertising dollars towards digital media and using e-commerce as a way to expand internationally, in countries like the UK and India. Recently, it's turned to Amazon to test out new products before rolling them out widely.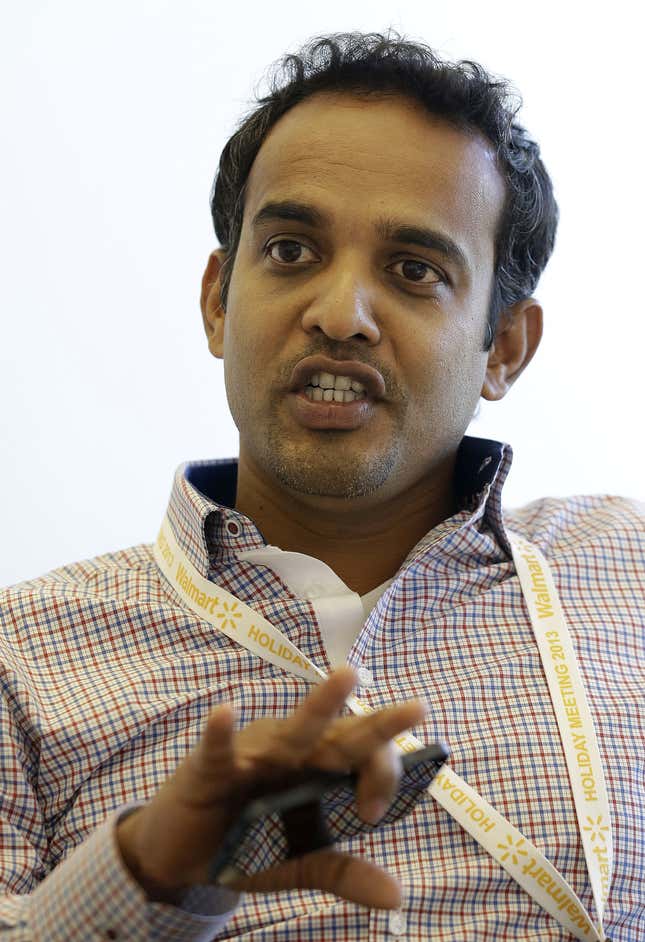 At Walmart, Thomas worked under the retailer's global e-commerce CEO Neil Ashe, and was in charge of all mobile commerce and digital media projects across 27 countries.
Over five years at the retailer, Thomas helped lead an overhaul of Walmart's website and e-commerce business. He also oversaw  a series of acquisitions that helped Walmart play catch up to Amazon (paywall), as well as the creation of its rapidly-growing mobile app—now the most-used retailer app after Amazon and eBay.
Thomas told Internet Retailer magazine last year that when he joined Walmart in 2010, the company held a sense of skepticism about mobile technology that was out of step with its retail prowess. "Not only did many in retail still question the impact the smartphone would have on shopping, many experts and even executives within Walmart questioned whether Walmart customers would be the kind of shoppers to make much use of these kinds of devices," he said.
If PepsiCo's slow start at e-commerce is any indication, Thomas will face a similar challenge ahead of him at the food and beverage giant.