This post was updated on Sept. 17 at 6:45 pm in Hong Kong.
Waves more than four meters high struck the coast of Chile, and a tsunami advisory has been issued for Hawaii and southern California after a 8.3 strength earthquake hit Chile's capital of Santiago on Sept. 16.
Residents of seaside towns in Chile were evacuated to higher ground. A sea level monitoring facility in Coquimbo, Chile, registered waves over four meters high at about 1:00 am local time on Sept. 17: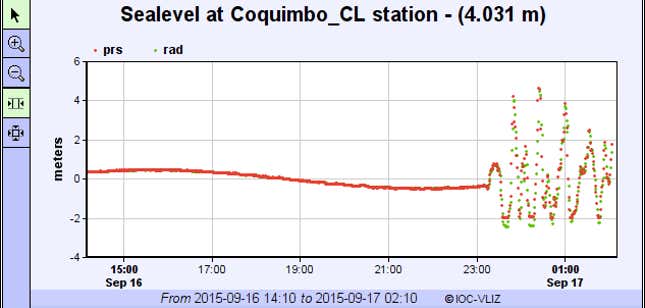 Their intensity did not last long, though.By 10:45am in Chile, the waves in the same spot were less than a meter high: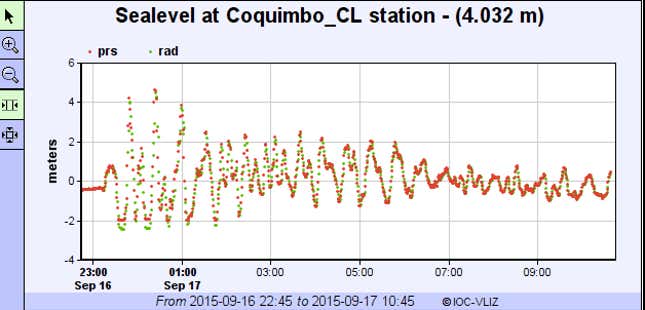 The initial waves are higher than expected. The Pacific Tsunami Warning Center warned earlier waves up to three meters above the high tide level are possible on Chile's coast, while French Polynesia could see waves one to three meters above the tide level. Mexico, western Central America, Hawaii, and other Pacific islands could see smaller waves, the center said.
A geophysics professor at Cal Poly Pomona has created this map showing when the waves may hit: