A new biography reports that UK prime minister David Cameron, while a student at Oxford, put "a private part of his anatomy" into the mouth of a dead pig as part of a hazing ritual. The unverified claim, which immediately scandalized the nation he leads, was made all the more shocking by the fact that a popular British television show more-or-less imagined such an act a few years ago.
Black Mirror, a dark science-fiction anthology, premiered in 2011 with a morality tale about the internet that ends—and, naturally, this is a spoiler—with the fictional prime minister having sex with…a pig.
The similarities were striking enough that Charlie Brooker, the show's creator, took to Twitter to call it a coincidence.
That didn't make Black Mirror seem any less prescient. In fact, the episode's lessons are particularly relevant to how certain scandals—like, say, a politician sodomizing a farm animal—can take hold of the public's imagination and become their own mega-memes.
If nothing else, as Brooker noted, the allegation gave new meaning to the episode's promotional poster for its premiere on Channel 4: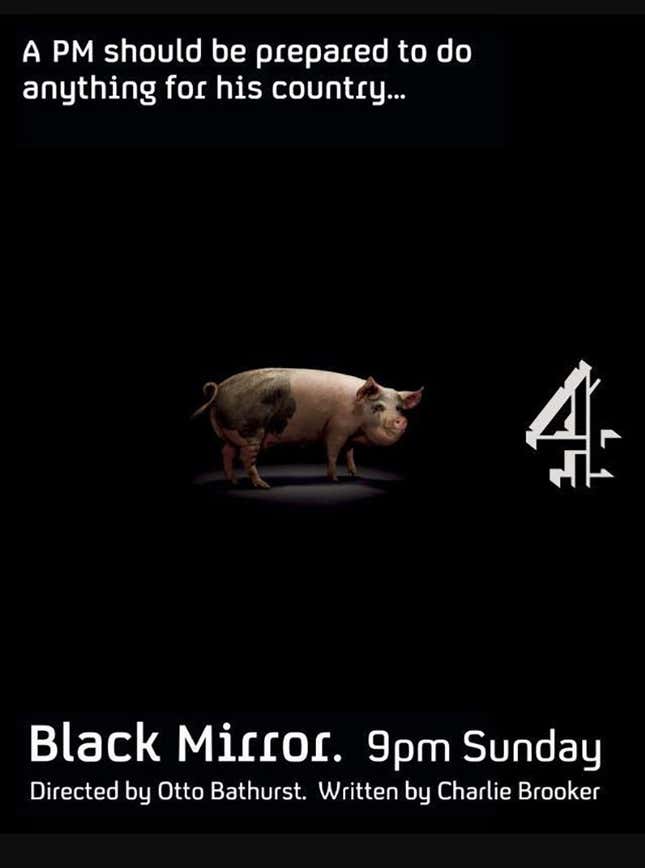 Here is what happens in the episode, "The National Anthem."
The princess is kidnapped, and her captors ask for an unusual ransom: As she explains through tears in a video, "There is only one demand, and it is a simple one. At 4pm this afternoon, prime minister must appear on live British television—on all networks, terrestrial and satellite—and have full, unsimulated sexual intercourse with a pig."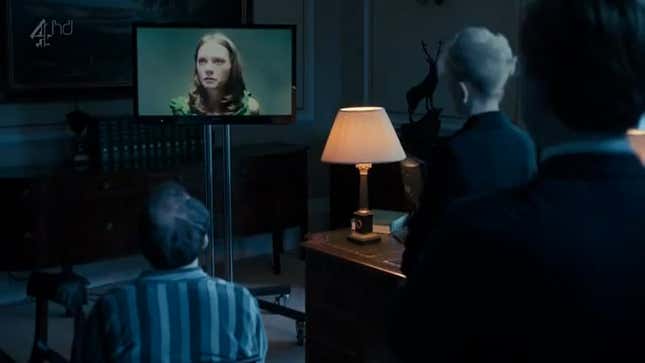 Of course, the PM isn't initially inclined to do it.
But after the ransom video is posted on YouTube, and the kidnappers seem to cut off the princess's finger, opinion begins to turn against the PM. A rescue attempt goes awry, and at that point, the public is nearly unanimous in feeling that the PM, for the good of the princess, should go on television and have sex with a pig, whether he wants to or not.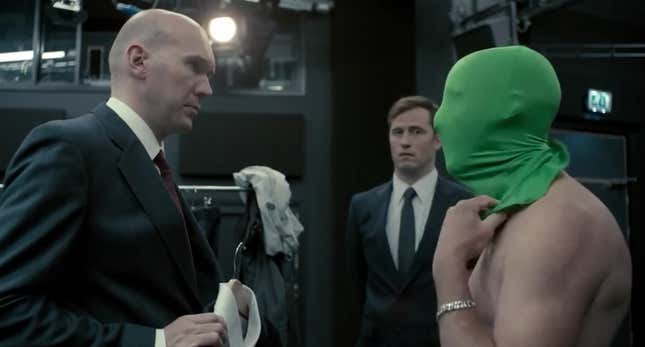 The idea consumes all of British life, not unlike the current reaction to the claim about Cameron. (Can you imagine people discussing anything else this week?) As the story grows in the minds of the public, it seems more palatable for everyone—except, of course, the prime minister.
He finally agrees to do it. Swallowing a few pills, the PM is told by his press secretary, "The suggestion we're getting from psychologists is to take as long as you need."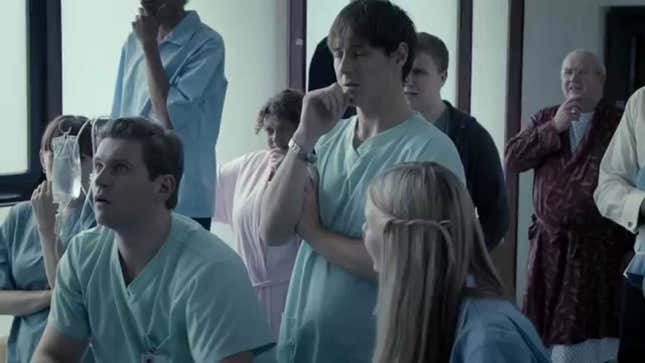 "This is an official announcement," begins the television broadcast, with the entire country looking on. "In a few minutes, the prime minister will perform an indecent act." Which he does. Although Black Mirror viewers are largely spared from watching it, the suggestion is that in the world of the show, it was impossible to turn away.
As it turns out, the princess was released a half hour before the PM's act, but nobody seems to notice. The kidnapper was an artist trying to make a point. It's explained, "He probably figured everyone would be elsewhere watching screens."