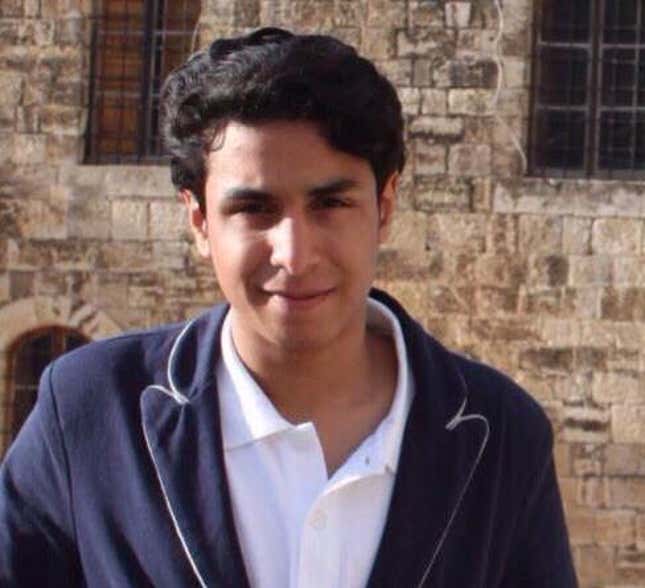 A young Saudi Arabian Shi'a activist, who was sentenced to death last year, has lost his final appeal for justice and is due to be executed by beheading, followed by the mounting of his headless body onto a crucifix for public viewing.
Human rights groups and Saudi critics are appalled by both the nature of the execution and the flimsy case against Ali Mohammed al-Nimr, though neither of these factors are unusual in today's Saudi Arabia.
Al-Nimr was arrested in 2012, at age 17, in the predominantly Shia province of Qatif, and accused of participating in anti-government protests and possessing illegal firearms. He has repeatedly denied the latter charge, although he was reportedly tortured into confessing the offenses after his arrest. According to Amnesty International, al-Nimr spent a short time in a juvenile detention facility before being transferred to prison when he turned 18, and was sentenced to death in 2014.
Al-Nimr was likely targeted because he is the nephew of Sheikh Nimr Baqir al-Nimra, a prominent Shi'a cleric who was also sentenced to death in 2014. Al-Nimr's father is also a political activist.
"Ali was a vulnerable child when he was arrested and this ordeal began," said Maya Foa of the legal charity Reprieve, in a statement. "His execution—based apparently on the authorities' dislike for his uncle, and his involvement in anti-government protests—would violate international law and the most basic standards of decency. It must be stopped."
US talk show host Bill Maher raised al-Nimr's situation on television a few days ago, encouraging viewers to stop fretting about the American Muslim who was arrested for bringing a clock to school and instead show some concern for the Saudi who's going to be crucified for attending a protest. "If you haven't used up all your heroism hashtagging for the clock kid, maybe do it for this guy," Maher said.
Al-Nimr's imminent execution is drawing massive opposition to the United Nations' recent appointment of the Saudi ambassador to lead an influential human rights panel—a decision that critics called "scandalous."