Yogi Berra, a baseball and New York Yankees great, died yesterday (Sept. 22). He was 90 years old.
Berra was a player, manager, and cultural figure known for a goofy brand of wisdom that generated many odd (yet oddly memorable) quotes, such as "You can observe a lot by just watching."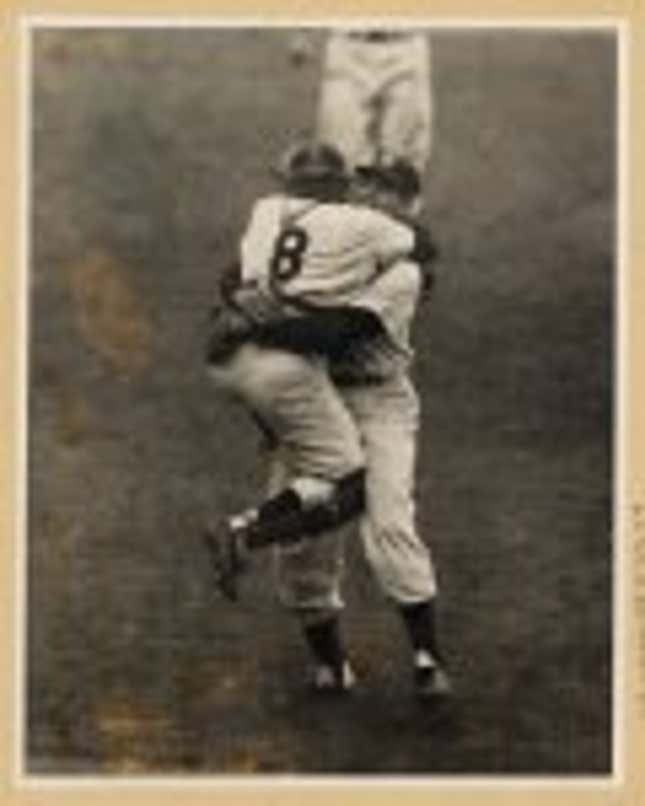 But it was an embrace with a teammate that sealed his lasting baseball fame. In Game 5 of the 1956 World Series, Berra, a catcher, was on the receiving end of pitcher Don Larsen's perfect game (pitching a perfect game, for the baseball novice, means the guy who throws the ball at the batter does it so well that no member of the opposing team can get on base).
After the final pitch, the diminutive Berra leapt into Larsen's arms to celebrate, creating one of the game's most iconic images. Berra also batted in 10 runs during the series, beating Lou Gehrig's 1928 record, as New York Times coverage at the time noted (pdf, paywall). But it was the hug that many fans remember.
The image later made it into the US Library of Congress, and signed versions of it still sell for hundreds of dollars on Amazon and fan sites.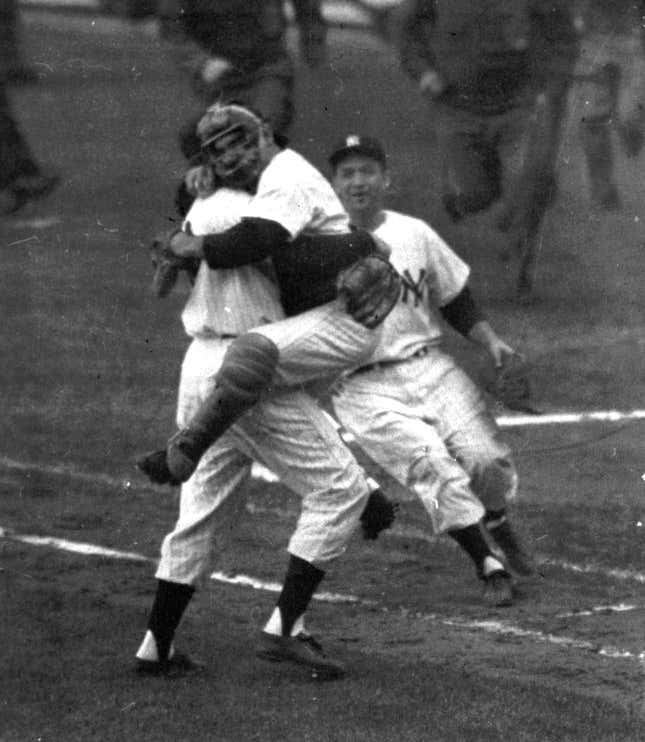 Berra went on to manage the Yankees, then coach for the New York Mets, and then coach the Yankees again, while Larsen left baseball entirely. But the two met many times over the following decades to commemorate the famous moment.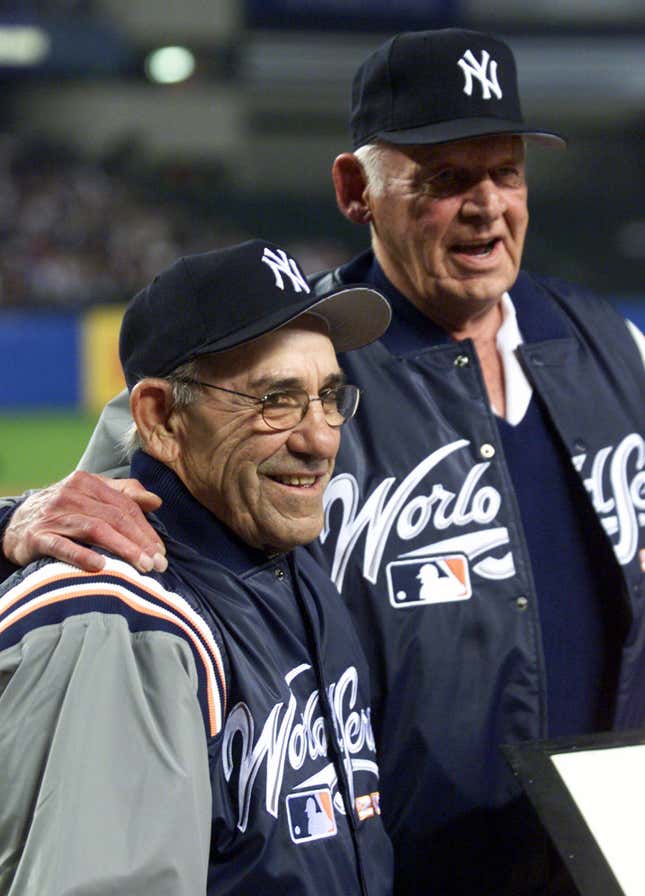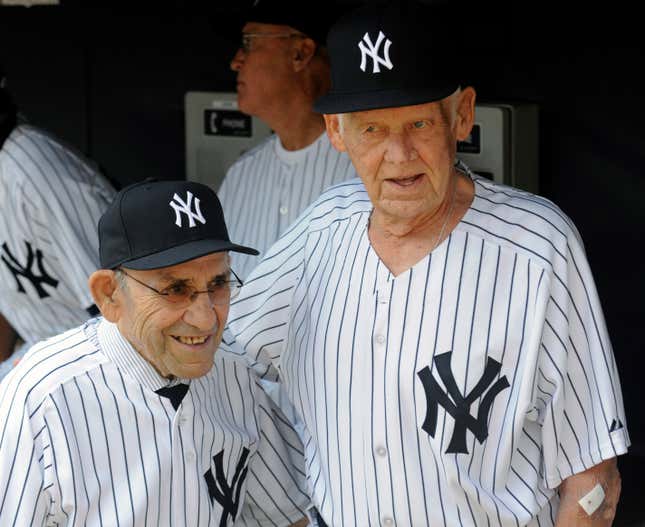 Details of Berra's funeral service and any memorial services have still not been made available, but they're expected to draw a huge crowd. As he would say,  "You should always go to other people's funerals, otherwise, they won't come to yours."