Every Muslim with the means to do so must travel to Mecca at least once during their lifetime.
Although Muslims are welcome to travel to the Saudi city at any time during the year, the official pilgrimage, or Hajj, occurs over a five-day period from the ninth through the 13th of the 12th month of the Muslim lunar calendar. This year, it takes place between from Sept. 22 to 26, and over 3 million people are expected to make the journey.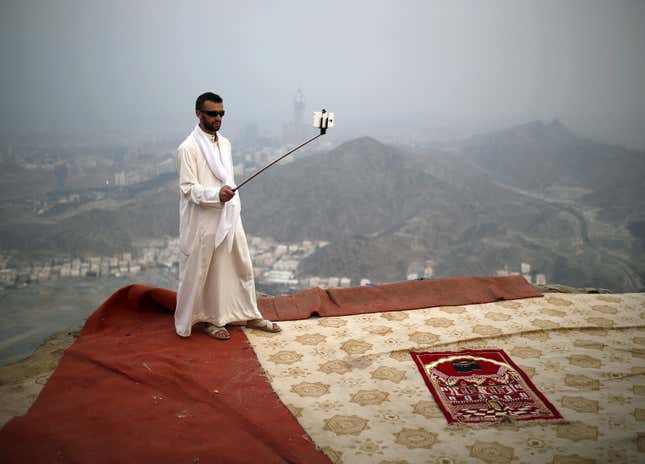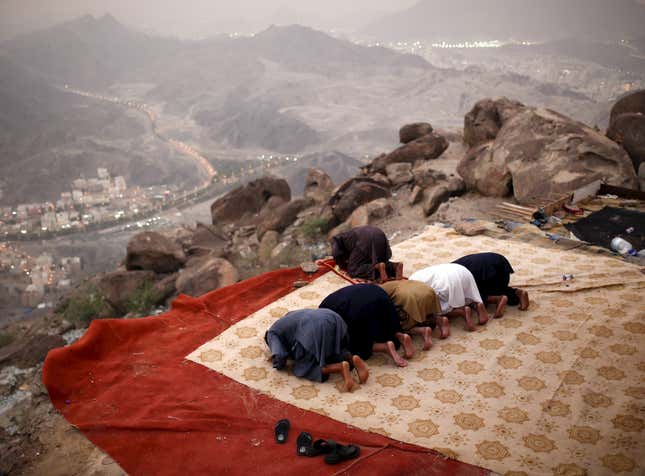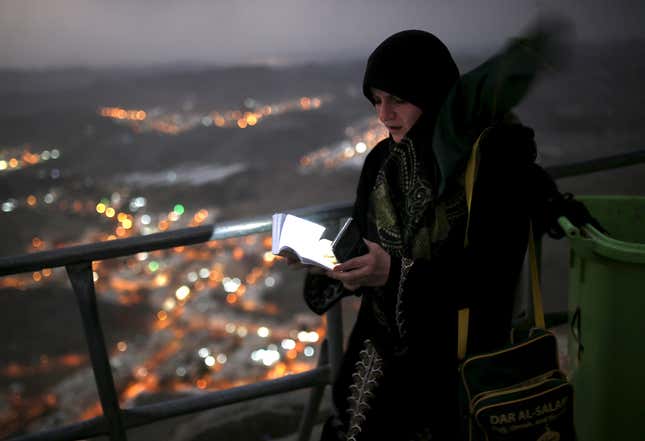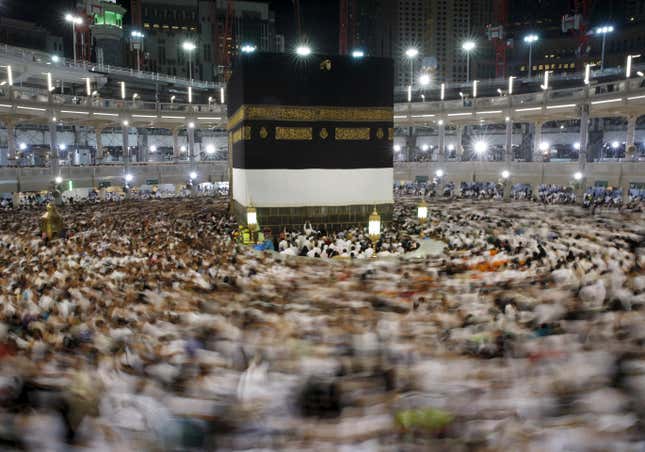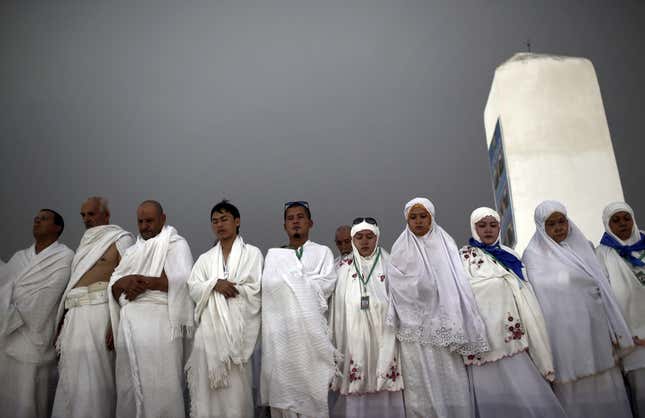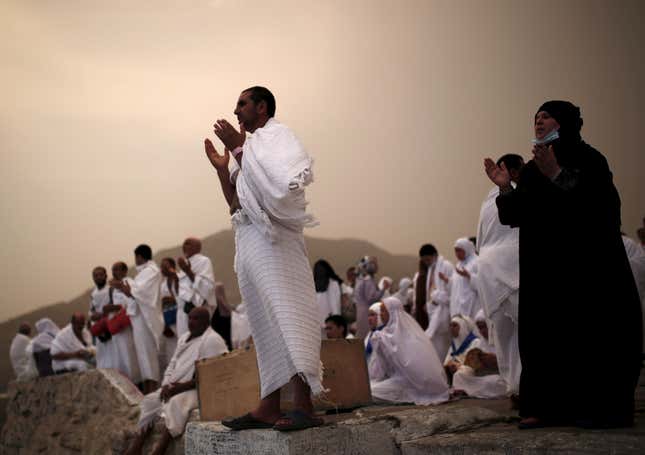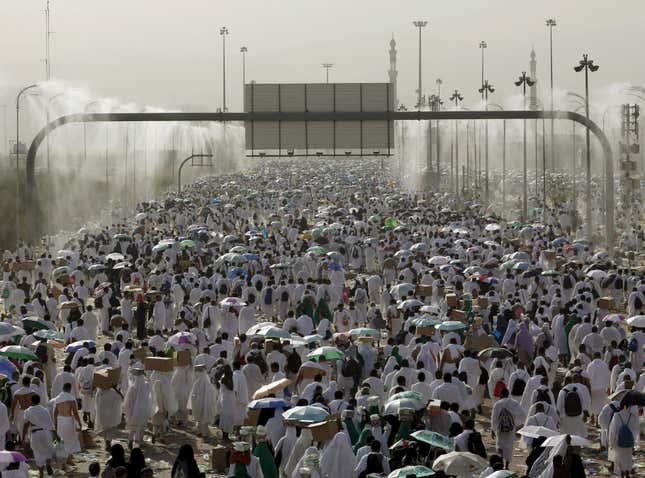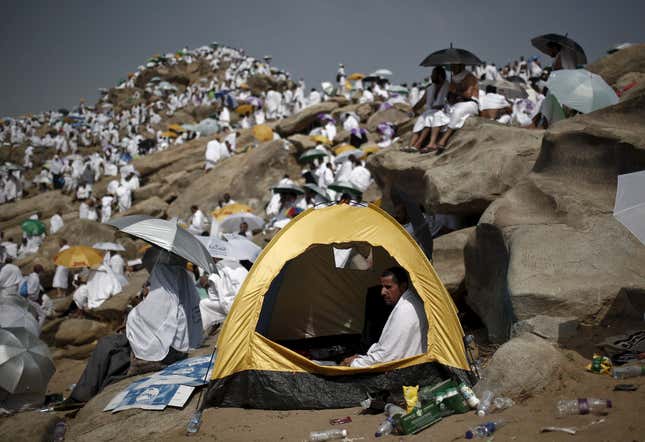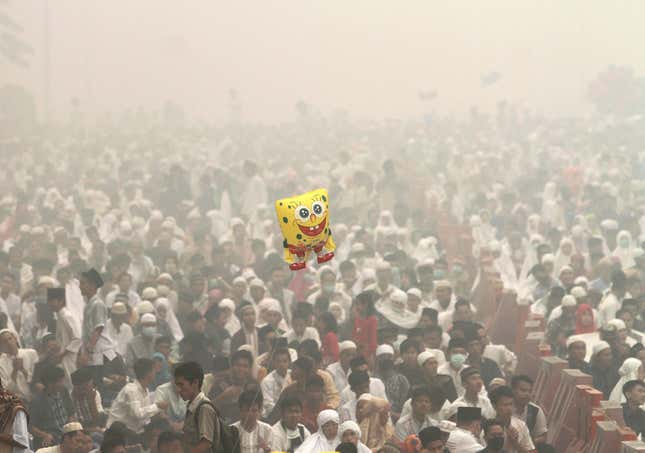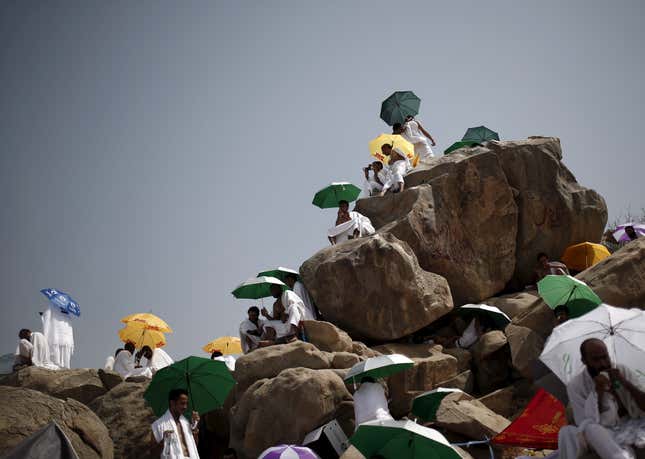 Much has changed since the Prophet Mohammed led the first Hajj in 630 AD.
The tradition, once fraught with danger along the road to Mecca, is now plagued by deaths closer to holy sites as millions of pilgrims attempt to worship at the same place at once. In 1990, 1,426 people were crushed when a tunnel connecting to worship sites collapsed. This morning, over 700 people were killed in a stampede in the nearby city of Mina.