Smog, generally speaking, isn't very useful—but that doesn't mean it can't be put to use. With help from a successful Kickstarter campaign, Dutch design firm Studio Roosegaarde has created a sleek "smog vacuum cleaner" tower that cleans the surrounding air.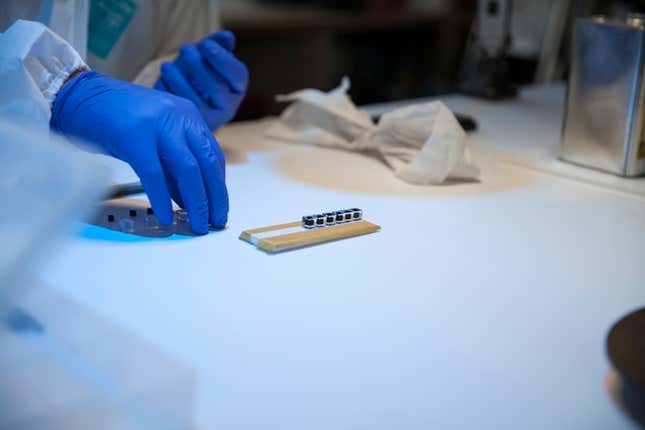 Standing at seven meters (23 feet), the structure—currently in Rotterdam but slated for a tour of world cities—uses patented ion technology and runs on green energy.
As part of its air-cleaning process, the tower, activated last month, collects particles of air pollution. Studio Roosegaarde shapes those particles into decorative cubes, which it then incorporates into rings and cufflinks now being sent to people who contributed to the Kickstarter campaign.
The design firm says it got the idea during a visit to Beijing, a city long plagued by dangerous levels of air pollution. The cubes are a symbol, it says, of the smog-free movement.