Airlines have come up with yet another way to make plane travel more miserable. The latest seating arrangement from hell—which stacks passengers on top of each other—comes from Airbus, which filed a patent, published on Oct.1, with the United States Patent and Trademark Office.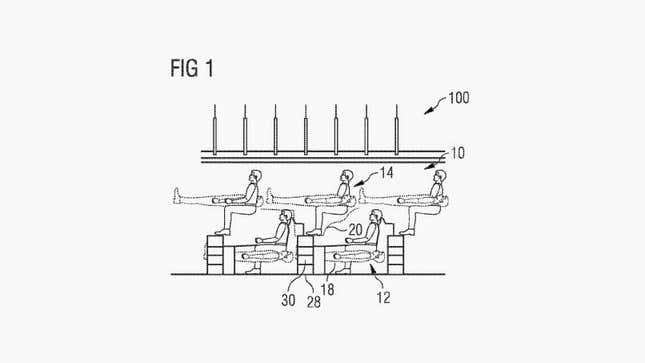 Airbus is trying to cram more people into its planes in a split-level solution, in which it arranges human beings like building blocks.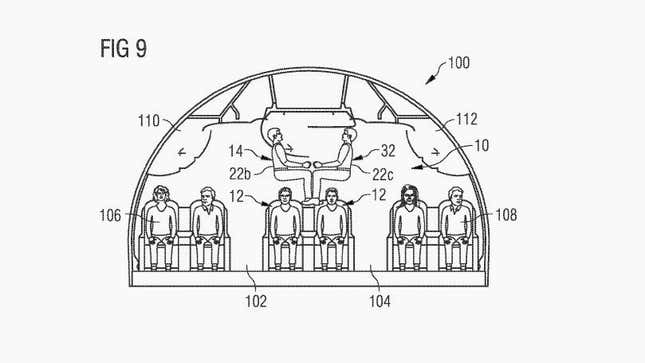 In the patent, the company says that we are not using airplanes' high-vaulted cabins efficiently: "In modern means of transport, in particular in aircraft, it is very important from an economic point of view to make optimum use of the available space." It proposes creating a "mezzanine sitting area" in the "substantially unused upper lobe of the aircraft fuselage."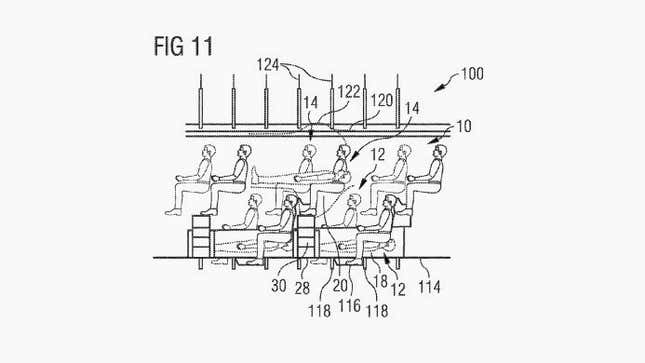 The airline is not the first to try to make a plane resemble a can of sardines—other hellish ideas included a "hexagonal" arrangement where passengers faced each other—but it is also not Airbus' first space-saving solution. While the split-level arrangement could be used in business-class cabins, in April the company also introduced a design that would put economy passengers into even narrower seats for a better deal. The only problem is, they might not fit.