An Israeli group seeking to win a $30 million prize will fly their spacecraft to the moon in 2017, with the help of a SpaceX rideshare.
Designed by nonprofit SpaceIL, the unmanned dishwasher-sized probe will attempt to land on the moon, transmit digital pictures and video back to earth, and "hop" 500 meters across its surface. Performing these three tasks will make the probe eligible for Google's Lunar XPRIZE, created to reward construction of cheap, effective technology for commercial space exploration.
The probe's trip to space was was arranged by Spaceflight Industries, a company that aims to make booking spaceflight as easy as buying a plane ticket.
Spaceflight plans to purchase launch vehicles and lease their cargo space to small satellite operators, who often struggle to find space on launches purchased by major operators.
Last week, Spaceflight announced it had purchased its first rocket, a SpaceX Falcon 9. Now dubbed the "2017 Sun Synch Express," the rocket is expected to carry over 20 satellites into orbit on its 2017 mission, including the lunar probe. Judging by Spaceflight's listed prices, SpaceIL's trip will cost somewhere around $10 million.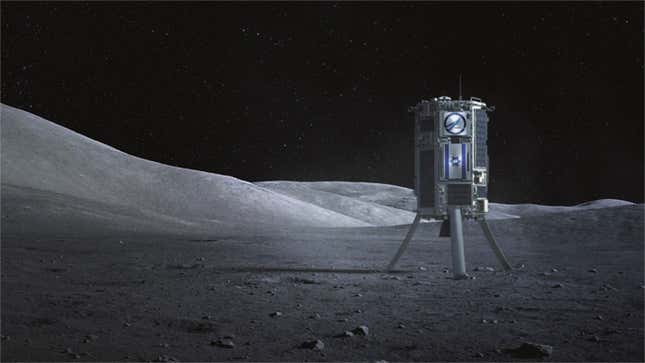 A successful mission would mark the the first private moon landing and the first Israeli mission to the moon. Israeli president Reuven Rivlin is expected to join SpaceIL CEO Eran Privman and XPRIZE chairman Bob Weiss to announce the verified contract, which was funded by contributions from the Adelson Foundation and the Kahn Foundation.
The XPRIZE contest has been ongoing without a winner since 2007; organizers verified SpaceIL's contract in order to extend the prize deadline until 2017.
A US company called Moon Express is also planning to launch two lunar probes sometime in 2017. If it beats SpaceIL to the moon, it could win the Lunar XPRIZE. However, its contract is with Rocket Labs, which has yet to launch a test of its Electron rocket, increasing uncertainty around the launch schedule, and XPRIZE has not certified the validity of this contract.
SpaceX, on the other hand, has a proven launch record with the Falcon 9, but has been grounded since a mission to the International Space Station exploded mid-flight in June. The company expects to return to flight within the next few months, with a satellite from SES, the world's largest satellite company, as its first cargo.